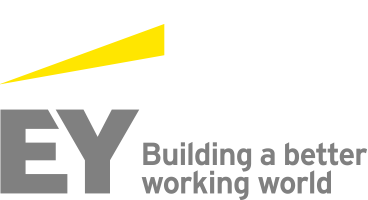 Job Information
EY

EY GDS Core Business Services (CBS) – Finance – Tax Product Manager (MST)

in

Philippines
EY GDS Core Business Services (CBS) – Finance – Tax Product Manager (MST)
Core Business Services
Requisition # PHI0048T
Post Date Sep 27, 2020
EY GDS Core Business Services (CBS) – Finance – Tax Product Manager (MST)
About EY's Global Delivery Services
GDS is EY's shared services organization. It consists of multiple service delivery centers from which Client Service and Enablement Services teams operate to deliver a range of support and services to EY. To work with Global Delivery Services is to tap into one of EY's greatest global assets - 40,000 smart, dedicated and incredibly responsive people, based in six countries.
Finance Infrastructure
Finance Infrastructure is an internal EY Finance organization that is part of EY's Global Controllership. Finance Infrastructure helps support several key Finance Products including Mercury (which is EY's SAP centric platform supporting Customer to Cash processes). Finance Infrastructure is part of the Mercury Support Team (MST) which is an organization jointly owned by the business and IT. The MST is a centralized and global organization that provides operational support for an integrated, SAP-centric platform (Mercury) and manages and supports the Mercury user community. The MST plays an integral governance role in the global Mercury solution and will evolve to work closely with the business to enable the benefit and value to be realized from the investment in Mercury and to set the future direction and technology road map.
The Opportunity
Product Managers play a key role in both driving and enhancing the benefit and value from the Mercury solution. Product Managers collaborate with the business to elicit requirements and translate them into viable technical and/or process solutions aligned with the overall organization strategy and road map. The Product Manager will facilitate the tax product alignment and standardization and will support the development and validation of designated enhancements designed to enable ongoing product transformation, efficiency and the achievement of identified KPIs.
The Product Manager acts as an ambassador for the technical solution in their respective functional area(s) across Mercury. The Product Manager will provide expertise and guidance in relation to technology-enabled business products. They will own the integration of their Mercury designated specialty with other modules and will assist in managing initiatives, projects and third-party consultants working within their functional area.
Your key responsibilities
The Product Managers' scope of responsibility includes supporting their functional area to ensure the success of the technical and process solutions across a large global client base. In this capacity, they may direct team members toward a common solution, coordinate the activities with other functional and technical teams and work with the global clients to understand the necessary requirements for product and service improvement.
In this role, the Product Manager will have responsibility for the tax functions of the Mercury Solution. From a technology perspective, this role covers SAP integration with Thomson Reuters' Onesource (formerly Sabrix) and/or native SAP for indirect & withholding tax determination, as well as Onesource, SAP ECC, and SAP BW products for tax reporting. From an industry perspective, this role covers global tax policies and procedures in a professional services environment.
Skills and attributes for success
Monitor and track financial results against operational and strategic objectives as well as historical performance

Communicate with business leaders in a concise manner and offer timely insights from a forward-looking perspective with proactive recommendations for improvement

Synthesize and communicate detailed financial information; highlight any potential risks which might impact service line performance and provide strategic input to support effective decision making

Coordinate the process for various budget and forecast exercises by translating business projections into meaningful figures, including data processing, modeling and reporting

Support the team lead with the day-to-day management of the inventory, including billing and collection management, WIP and debtor aging analysis, and alert respective leaders for any potential credit risks

Supervise and review deliverables organized by junior financial analyst and provide technical support, knowledge and counsel to others within the finance discipline

Assist in the month-end close process

Execute ad-hoc analysis and data-mining projects as needed by leaders
To qualify
Must have a bachelor's degree in finance, business, computer science or a related discipline, or equivalent work experience.

8+ years of experience in a large business system environment, performing business analysis, business development, and/or project systems management with a preferred focus on SAP tax module as well as third-party tax engine (Onesource preferred, or Vertex) integration with SAP, as well as SAP ECC FI (Tax, new GL, AP, AR, FA), SD, MM, VIM

Working expertise of indirect and withholding law, statutory filing and compliance, and audit requirements across the APAC area

Working knowledge and experience with capabilities of Onesource Reporting as well as SAP ECC and BW reporting

Excellent command in the English Language.
Ideally, you'll also have
Ability to rely upon and build a network of SMEs to assist in conducting research and validating business requirements.

Proficiency to demonstrate solid communication skills, and prior experience working with key business stakeholders/leadership.

Project management training, practical application, business analysis, sales, marketing, business development or relationship management experience is preferred.

Direct experience with technical execution of indirect tax procedures and withholding tax configuration for APAC countries (special focus on localizations within more complex tax regimes).

Direct experience in complex management activities, such as business development, application development/deployment.

Direct experience in managing staff and budget.

Fluency/Proficiency in language(s) other than English used across the APAC area is an advantage.
What we look for
We look for high performers, who consistently deliver quality work while continually looking for ways to improve. We want you to have a clear sense of personal and professional accountability and know how to build relationships by doing the right thing. We look for people who demonstrate drive, vision and determination and are passionate about helping our clients achieve their goals.
We want people who understand the challenges of working in a professional services environment and are focused on achieving and delivering the best for our clients.
What working at EY offers
We offer a competitive compensation & benefits package and different rewards program like awards & recognitions, loyalty awards and travel opportunities.
EY is committed to doing its part in building a better working world, thus, the organization promotes continuous learning and development opportunities by providing in-house technical and supplemental training related to each role, as well as promoting developmental programs, such as mentoring activities, projects, and the like, which will aide in our employees' succession planning and career advancement.
Talk to anyone at EY and they'll tell you what a rewarding place it is to work. As you collaborate with colleagues in our high-performing teams, you gain exposure to some of the most complex and stimulating situations in the business world.
For us, it's vital you share our goals — so we can work together to achieve success.
About EY
EY is a global leader in assurance, tax, transaction and advisory services. The insights and quality services we deliver help build trust and confidence in the capital markets and in economies the world over. We develop outstanding leaders who team to deliver on our promises to all of our stakeholders. In so doing, we play a critical role in building a better working world for our people, for our clients and for our communities.
If you can confidently demonstrate that you meet the criteria above, please contact us as soon as possible.
Join us in building a better working world.
Apply now.