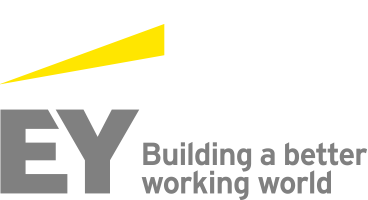 Job Information
EY

Finance Business Advisor

in

Philippines
Finance Business Advisor
Core Business Services
Requisition # PHI004K0
Post Date Jan 12, 2021
EY is seeking talented team members to be part of our finance Client Support team as part of our move to SAP ("Project Mercury"). This opportunity will enable you to become a key team member of a global leader in Assurance, Tax, Transaction and Advisory services.
In this role, you will play a key role in providing insightful financial advice to the business on opportunity structure, revenue recognition, margin improvement and inventory management as well as recommending best practices for using tools and processes to drive optimum opportunity and engagement results.
The opportunity
The Finance Business Advisor plays a key role to advise and support our client serving engagement teams to effectively manage their projects with EY's external clients. There are two main components to this role: providing on-demand financial advisory support to engagement teams and proactive outreach to engagement teams that have been identified as needing support.
Finance Business Advisors are closely connected to a broader network of functional experts as well as to Finance Leaders in the countries they support. Together, this group teams to share knowledge and continuously improve the support they provide to the client serving community. The role will provide support virtually in a time zone conducive environment.
In summary, the Finance Business Advisor is a finance professional with end-to-end system, process and policy knowledge who provides the right advice at the right time and partners with other functions to address the issues facing the business as we transform how we operate.
At the Senior Associate rank, this role has an alignment to the Region Finance Lead. As part of that relationship, this role will meet regularly with the region Finance Team to conduct oversight by analytics processes to identify partners/engagement teams requiring outreach and provide a summary of ongoing conversations with that group.
Your key responsibilities
Analytical/Decision making responsibilities including:

Understand the business and operating systems to ensure client servers receive a timely and accurate response and where this is not possible, escalate to the appropriate functional expert in a timely manner

Adapt personal style to manage interactions with client servers in order to achieve the best outcome

When working on client server portfolios, leverage system and finance expertise to prepare for the discussion, including determining topics to be addressed, prioritising them and reaching out to other functional experts if required

Use strong analytical skills to determine the leaders/engagement teams in need of outreach.

Multitask and prioritize deliverables including the following activities:

Review open items, prioritize follow up activities

Take a proactive approach on portfolio reviews

Engage in trusted advisor competencies in engaging with client servers, which includes activities such as:

Reviewing pricing plans

Screen sharing to show teams how to perform various activities

Ensuring engagement teams are properly prepared for client negotiations from a financial perspective

Advising on how to select the correct fields where necessary

Explaining downstream impacts of different user choices in Mercury

Provide instruction and guidance on various processes and corresponding financial impacts where applicable

Collaborate, team and coach including the following activities:

Team with others within your immediate team and wider Finance functions to work through project portfolios and advise client serving teams on how to adjust and improve their financial metrics

Provide guidance on local policy and leading practices

Participate and co-facilitate system and financial management training for client servers

Contribute to continuous improvement by sharing knowledge and providing support to other team members, and constantly leverage leading practices

Coach/problem solve with more junior Mercury Business Advisors to help develop their skills through job shadowing, advising, informal training
Skill and attributes for success
Fluent and effective communication style in English (C1 level)

Strong verbal and written communication skills

Ability to express and convey ideas

Excellent communication skills (facilitation and presentation skills a plus)

Proficiency with firm standard technology such as Outlook, Internet Explorer, Windows, Excel, Word, PowerPoint

Experience with Service now, Cisco Finesse and virtual telephony in a contact center is a plus

Strong ability to learn quickly and share knowledge

Excellent listening skills to provide focused advice, combined with the ability to apply judgment and seek guidance when escalation to a functional expert is appropriate

Strong understanding of the client server perspective and the ability to view issues through their lens

Logical approach to problem solving such that the end-solution is delivered to the customer's satisfaction

Professional approach, demonstrating tact and diplomacy

Ability to prioritize workload and deliver outputs within strict deadlines.

Strong communication and partnering skills with people of all levels of the firm

Highly effective at virtual teaming and influencing skills

Strong numerical skills with the ability to understand financial metrics and dependencies including ability to calculate variances quickly and accurately

Experience in translating technical system "jargon" into business relevant terms so that concepts are understandable to client serving teams

Strong interpersonal skills and customer orientation; positive outlook, open, honest and ethical
To qualify for the role you must have
A Bachelor's degree holder in Business Administration, Accountancy, Finance or related courses

A minimum of 3 years of experience in customer relationship support required to perform this position
Ideally, you'll also have
Contact centre/Captive (voice): F&A, Banking, Customer Service experience
Other requirements
While overtime is not a requirement, individuals in this role are expected to recognize when extra effort/time is needed to produce optimal outcomes and manage the situation accordingly. This will include coordinating with peers and supervisors to balance workloads as necessary.

June into early July represents the close of the EY fiscal year. As such, this is a problematic time to take vacation in this role. (Peak season)

Self-educate and seek additional knowledge by staying up to date with the firms policies, processes and tools.