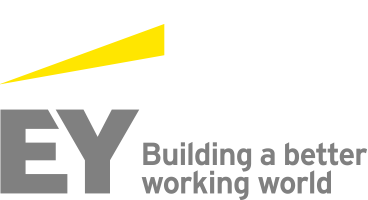 Job Information
EY

GDS Consulting_Network Security Senior Consultant

in

Philippines
GDS Consulting_Network Security Senior Consultant
Consulting
Requisition # PHI004VO
Post Date Apr 07, 2021
Senior Network Operations Center (NOC) Consultant
The role will act as the primary point of contact for any technical questions or concerns that may arise in a working environment solution.
Qualifications :
5+ Years professional experience within RIM/Data communications environment, Have Hands on experience in Cisco platform (preferred) LAN and WLAN

Bachelor's Science degree (preferably engineering related)

Good communication skills both written and verbal

Hands-on experience over enterprise level networks, capable of trouble shooting independently

ITIL, CCNP and CCNA certified preferred but required

Willingness to work on rotational shifts, hands on working experience on MS office like Outlook, Excel, Word

Understanding of ITIL v3 process essential. Incident, Change & Problem Management (Planning & Execution)
Responsibilities:
Remote infra troubleshooting, design & configuration for networks LAN, WLAN. Hands on experience but not limited on Cisco devices.

Provide technical assistance for in-time and quality implementation of connecting, global, customers LANs together via the different available WANs in direct co-operation with System Engineering and Project Management.

Has direct responsibility for completion of technical support deliverables defined in the project plan. These deliverables include Cisco software configuration and validations in accordance with customer requirements.

Needs to maintain close relations with third parties, like vendors, to be able to monitor progress of reported problems, known caveats, newly available features, software upgrades and hardware products. This to be able to foresee possible conflicts and improvements to operational services.

Prepare and maintain technical customer documentation (drawings/database/Service documents/Disaster Recovery document/LLD/HLD) and handover to the different technical support team.

Take part in regular service meetings, together with Service Account Management, to advise customer on possible design issues following network growth and changed user requirements.

Performance is measured from complete and on-time delivery, according to SLA.

Candidate should have clear understanding of different aspects of static routes, EIGRP, OSPF & Dynamic Routing Protocols. Along with load balancing and failover mechanism over static routes.

Monitoring of Network fault, Performance, Flow & Physical connectivity of Networking Devices through Network Management tools (NMS like Solar Winds - NPM, NNMi & NFA) and having fundamentals common Service Desk Tool like Remedy & Service Now.

Updating of tickets on timely basis and same applicable for the closure of the tickets.

Train and guide L1 engineers
Senior Network Operations Center (NOC) Consultant
The role will act as the primary point of contact for any technical questions or concerns that may arise in a working environment solution.
Qualifications :
5+ Years professional experience within RIM/Data communications environment, Have Hands on experience in Cisco platform (preferred) LAN and WLAN

Bachelor's Science degree (preferably engineering related)

Good communication skills both written and verbal

Hands-on experience over enterprise level networks, capable of trouble shooting independently

ITIL, CCNP and CCNA certified preferred but required

Willingness to work on rotational shifts, hands on working experience on MS office like Outlook, Excel, Word

Understanding of ITIL v3 process essential. Incident, Change & Problem Management (Planning & Execution)
Responsibilities:
Remote infra troubleshooting, design & configuration for networks LAN, WLAN. Hands on experience but not limited on Cisco devices.

Provide technical assistance for in-time and quality implementation of connecting, global, customers LANs together via the different available WANs in direct co-operation with System Engineering and Project Management.

Has direct responsibility for completion of technical support deliverables defined in the project plan. These deliverables include Cisco software configuration and validations in accordance with customer requirements.

Needs to maintain close relations with third parties, like vendors, to be able to monitor progress of reported problems, known caveats, newly available features, software upgrades and hardware products. This to be able to foresee possible conflicts and improvements to operational services.

Prepare and maintain technical customer documentation (drawings/database/Service documents/Disaster Recovery document/LLD/HLD) and handover to the different technical support team.

Take part in regular service meetings, together with Service Account Management, to advise customer on possible design issues following network growth and changed user requirements.

Performance is measured from complete and on-time delivery, according to SLA.

Candidate should have clear understanding of different aspects of static routes, EIGRP, OSPF & Dynamic Routing Protocols. Along with load balancing and failover mechanism over static routes.

Monitoring of Network fault, Performance, Flow & Physical connectivity of Networking Devices through Network Management tools (NMS like Solar Winds - NPM, NNMi & NFA) and having fundamentals common Service Desk Tool like Remedy & Service Now.

Updating of tickets on timely basis and same applicable for the closure of the tickets.

Train and guide L1 engineers