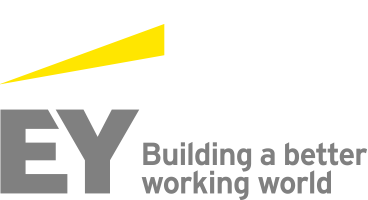 Job Information
EY

GDS Consulting_SAP BW and HANA Senior Consultant

in

Philippines
GDS Consulting_SAP BW and HANA Senior Consultant
Consulting
Requisition # PHI004JE
Post Date Jan 11, 2021
SAP BW and HANA Senior Consultant
Purpose and Objectives:
The SAP BI & Analytics looking for SAP BW HANA professionals with experience in SAP BW & HANA to work on various projects for our customers across the globe.
Skills and Experience :
6 to 11 Years of experience in SAP BI/BW, HANA Native Modelling & reporting.

Experience on BW on HANA modelling components such as Composite providers, ADSO and Virtual Info-providers, Open ODS.

Experience in mixed scenarios with BW and HANA models.

Working experience on BW on HANA, BW versions 7.4 & 7.5 and BW4HANA are preferred

Should have experience on HANA modelling, graphical calculation view, scripted calculation view, also knowledge of HANA SQL and

Experience with various Data Provisioning technique included SAP SLT, SDI

Good to have BW4HANA upgrade or migration project experience which includes familiar with BW Cockpit activities, Routine/Code Adjustment, 3.x to 7.x conversion, ODP framework

Good to have Knowledge on In-Place and Remote conversion activities

Scripting experience including ability to write complex stored procedures and HANA views using SQL, to enhance the data models in SAP HANA using AFL, CE functions, and ANSI-SQL.

Administer data models in SAP HANA, including setting of information validation rules, managing schemas, the importing/exporting and transporting of data models.

Apply advanced data modelling techniques, including currency conversion, variables and input parameters. Implement decision automation using business rules.

Monitor, investigate and optimize data models and reporting performance on SAP HANA. Advise on modelling approach and tools to achieve optimum performance.

Evaluate the impact of different implementation options such as table joins, aggregation, or filters. Understand the implication on performance of the various reporting tools and connection types

Knowledge about the concept of authorization in SAP HANA, and implement a security model using analytic privileges, SQL privileges, pre-defined roles and schemas.

Good Understanding of ABAP, extractor enhancement, user exits, customer exits, ABAP on HANA coding principles and PL/SQL

Hand's on experience of LO cockpit based extractions, setup tables, cutover plan.

Must be experienced in developing BEx Queries and integration with BO reporting tools

Proficient in SAP BI/BW Back-end development and configuration, testing and pre-production support, Performance Optimization

Responsible for root cause analysis and providing solutions for production and development issues

Sound knowledge of data provisioning into the SAP HANA database using SLT, BODS bringing data from ECC and Flat files, BODS

SAP BI Analytics on HANA views using Lumira, BOBJ, Excel
Responsibilities :
Strong hand's on experience of HANA Modelling : Table creation (row store, column store), ABAP Procedures, data modelling, modelling views (Calculation, Attributes views), decision tables, analytical privilege

Experience in HANA Programming including SQL scripting, windows functions, CDS Views

Experience in all scenario: ODP, Table based, Application based with S/4 HANA system for both SAP and Non-SAP systems

Need to work as a team leader (technical leader) to contribute in various technical streams of cloud implementation project.

Planning and monitoring of the project deliverables from the team.

Mentor the project team in executing the identified projects

Regular status reporting to the Manager and onsite coordinators

Interface with the customer representatives as and when needed

Willing to travel to the customers locations on need basis
Nice to have :
Knowledge of SAP ABAP and SAP Basis

Experience in data provisioning using smart data access/ smart data Quality (SDI/SDQ)

Working knowledge in SLT- both table and application based replication

SLT performance optimization concepts(Reading type, master job)

Create and configure connection SLT to HANA

Create and configure connection SLT to ECC

Good to have experience with visualization tools like SAC, Lumira, Tableau, Qlikview, Power BI, Fiori
SAP BW and HANA Senior Consultant
Purpose and Objectives:
The SAP BI & Analytics looking for SAP BW HANA professionals with experience in SAP BW & HANA to work on various projects for our customers across the globe.
Skills and Experience :
6 to 11 Years of experience in SAP BI/BW, HANA Native Modelling & reporting.

Experience on BW on HANA modelling components such as Composite providers, ADSO and Virtual Info-providers, Open ODS.

Experience in mixed scenarios with BW and HANA models.

Working experience on BW on HANA, BW versions 7.4 & 7.5 and BW4HANA are preferred

Should have experience on HANA modelling, graphical calculation view, scripted calculation view, also knowledge of HANA SQL and

Experience with various Data Provisioning technique included SAP SLT, SDI

Good to have BW4HANA upgrade or migration project experience which includes familiar with BW Cockpit activities, Routine/Code Adjustment, 3.x to 7.x conversion, ODP framework

Good to have Knowledge on In-Place and Remote conversion activities

Scripting experience including ability to write complex stored procedures and HANA views using SQL, to enhance the data models in SAP HANA using AFL, CE functions, and ANSI-SQL.

Administer data models in SAP HANA, including setting of information validation rules, managing schemas, the importing/exporting and transporting of data models.

Apply advanced data modelling techniques, including currency conversion, variables and input parameters. Implement decision automation using business rules.

Monitor, investigate and optimize data models and reporting performance on SAP HANA. Advise on modelling approach and tools to achieve optimum performance.

Evaluate the impact of different implementation options such as table joins, aggregation, or filters. Understand the implication on performance of the various reporting tools and connection types

Knowledge about the concept of authorization in SAP HANA, and implement a security model using analytic privileges, SQL privileges, pre-defined roles and schemas.

Good Understanding of ABAP, extractor enhancement, user exits, customer exits, ABAP on HANA coding principles and PL/SQL

Hand's on experience of LO cockpit based extractions, setup tables, cutover plan.

Must be experienced in developing BEx Queries and integration with BO reporting tools

Proficient in SAP BI/BW Back-end development and configuration, testing and pre-production support, Performance Optimization

Responsible for root cause analysis and providing solutions for production and development issues

Sound knowledge of data provisioning into the SAP HANA database using SLT, BODS bringing data from ECC and Flat files, BODS

SAP BI Analytics on HANA views using Lumira, BOBJ, Excel
Responsibilities :
Strong hand's on experience of HANA Modelling : Table creation (row store, column store), ABAP Procedures, data modelling, modelling views (Calculation, Attributes views), decision tables, analytical privilege

Experience in HANA Programming including SQL scripting, windows functions, CDS Views

Experience in all scenario: ODP, Table based, Application based with S/4 HANA system for both SAP and Non-SAP systems

Need to work as a team leader (technical leader) to contribute in various technical streams of cloud implementation project.

Planning and monitoring of the project deliverables from the team.

Mentor the project team in executing the identified projects

Regular status reporting to the Manager and onsite coordinators

Interface with the customer representatives as and when needed

Willing to travel to the customers locations on need basis
Nice to have :
Knowledge of SAP ABAP and SAP Basis

Experience in data provisioning using smart data access/ smart data Quality (SDI/SDQ)

Working knowledge in SLT- both table and application based replication

SLT performance optimization concepts(Reading type, master job)

Create and configure connection SLT to HANA

Create and configure connection SLT to ECC

Good to have experience with visualization tools like SAC, Lumira, Tableau, Qlikview, Power BI, Fiori