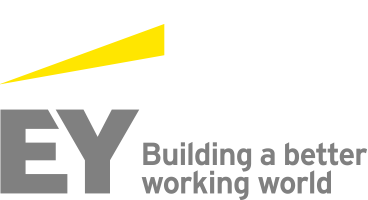 EY

SQL Database Administrator - Senior Associate - IT Services

in

Philippines
SQL Database Administrator - Senior Associate - IT Services
Core Business Services
Requisition # PHI0024K
Post Date Apr 10, 2018
Join our Core Business Services (CBS) team and you will help support the important business enablement functions that keep our organisation running strong. As a CBS professional, you will work across teams to provide the knowledge, resources and tools that help EY deliver exceptional quality service to our clients, win in the marketplace and support EY's growth and profitability. Major teams within CBS include Finance, Information Technology, Human Resources, Enterprise Support Services, Brand Marketing and Communications, Business Development, Knowledge and Risk Management.
The way EY people work together, and with clients, is becoming increasingly influenced by technology, and this trend is only likely to accelerate. As part of IT you may be responsible for large strategic enterprise application development, enterprise security, business intelligence, cloud and data centre services, as well as other technology products. IT plans, develops and manages all technology used in EY to enhance service delivery, drive revenue growth and profitability and strengthen our competitive advantage as the most globally integrated organisation in professional services.
With so many offerings, you have the opportunity to develop your career through a broad scope of engagements, mentoring and formal learning. That's how we develop outstanding leaders who team to deliver on our promises to all of our stakeholders, and in so doing, play a critical role in building a better working world for our people, for our clients and for our communities. Sound interesting? Well this is just the beginning. Because whenever you join, however long you stay, the exceptional EY experience lasts a lifetime.
Job Summary:
The SQL DBA specialist performs operational and environment support for the SQL database platforms and associated applications in a range of business portfolios. Responsibilities involve the daily troubleshooting and resolution of incidents, operational maintenance and support, application and environment change control, and proactive/preventative analysis of systems. Post-holder performs systems operations and analysis across complex hosted environments including shared and clustered environments, and provides operational inputs to other teams within Ernst and Young including, but not limited to, architecture, development, and project management
Essential Functions of the Job:
Re-creation, analysis, troubleshooting, and diagnosis of incidents relating to platforms and/or application environments.

Execution of application and/or platform changes, releases, and service requests in supported environments.

Execution of application environment tasks as required for incident resolution

Determination of root cause of platform specific incidents

Liaise with appropriate teams for the development of corrective actions or viable workarounds to resolve major incidents.

Responding to automated alerts on the health of systems.

Executing scheduled or unscheduled tasks relating to operational maintenance and monitoring of application environments.

Performing audits and analysis of application environments for the purpose of ensuring proper configuration management and consistency.

Identifying dependencies and pre-requisites for the solution and validation of non-functional attributes of the application environment design.

Integrating new infrastructure services based on designs, and participating in automation, consolidation, and centralization projects.

Adhere to E&Y and ITIL guidelines for Incident, Problem, and Change Management

Ensures all work is carried out and documented in accordance with required standards, methods and procedures.'
Knowledge and Skills Requirements:
Demonstrable knowledge of Windows 2008/2012 server O/S

Demonstrable intermediate to advanced experience with MS SQL 2005/2008/2012

Demonstrable experience administering clustered, consolidated or shared clustered SQL servers

Strong skills in configuring and administering SQL Server Replication and DR solutions

Demonstrable intermediated to advanced knowledge in configuring and administering SSAS/SSRS/SSIS

Strong working knowledge of SQL best practices (e.g. schema management, index optimization, etc.)

Experience in support of business intelligence solutions/applications or experience in managing large data warehouse environments

Strong query, performance diagnosis (i.e. SQL Profiler), and database tuning skills

Understanding of n-Tier application environments in complex or enterprise level environments

PLSQL, SQL skills added benefits

Experience in managing SQL on VMs is a plus

Strong communication skills is must

Strong understanding of ITIL principles desirable

Ability to develop and communicate technical concepts.

Strong knowledge of computers, network, and software roadmaps.

Demonstrated problem investigation and resolution skills.

Understanding of Project management concepts.

Experience with data warehousing and operational data stores.

Degree in Computer Science or related discipline or equivalent work experience

Fluent in English language – written and verbal

5-7 years of relevant work experience (Level 3 Support)