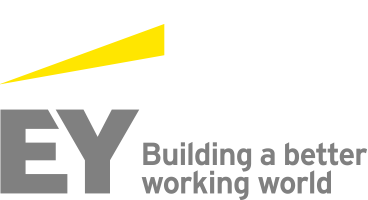 Job Information
EY

User Experience (UX) Designer – Senior Associate

in

Philippines
User Experience (UX) Designer – Senior Associate
Consulting
Requisition # PHI0036D
Post Date Feb 06, 2019
JOB SUMMARY / KEY PURPOSE
Responsible for providing support in ensuring that objectives of the projects and engagements for ITA practice is met. A Senior Associate is expected to provide guidance to his/her staff during the engagement; and take on some roles of a Manager when needed.
JOB RESPONSIBILITIES
Duties and Responsibilities
Responsible for development of standardized UX components that will be used by the solutions delivery team

Support the transformation of ideas, business opportunities, research and creative vision into desirable outcomes for our users

Support creation of detailed wireframes, high fidelity mock-ups, information architecture diagrams, mental models, personas, usability testing stimulus, and site maps

Plan and conduct interviews to understand user needs, behaviors, and pain points

Facilitate discovery and design workshops to visualize requirements

Assist in the execution of projects according to the defined approach and methodology with guidance from Managers

Provide support in gathering data and information to understand the processes through interviews and process walkthroughs with the client counterparts

Conduct research and collection of relevant information and knowledge from internal resources to provide value-adding recommendations to clients

Contribute ideas with the team to complete and improve project output

Supervise and guide staff in the preparation of management reports

Support Managers in proposal development

Attend meetings with clients to understand their needs and offer relevant insights and solutions

Attend and participate in internal trainings

Complete the required and assigned web-based learnings

Prepare time reports in a timely manner

Develop positive relationship with peers, supervisors and mentors/counselors who can provide advice and support.
COMPETENCY REQUIREMENTS
Education
Bachelor's Degree in Business, Engineering, IT, Computer Science
Relevant Experience
At least five (5) years of work experience in consulting services, and in technology and implementation-related roles (e.g., technology governance, major IT program management and support, etc.)
Certificates, Licenses, Registration
As applicable, in relation to Bachelor's Degree completed, IT-related certifications
Core Competencies
Able to work effectively and efficiently in a team

Capable of producing quality outputs with minimal supervision

Able to meet tight deadlines and project timeline, and is open to working beyond office hours

Able to lead and coach his/her teammates

Capable of reviewing output of staff

Flexible and is willing to work in client sites within or beyond Metro Manila, and is open for secondment in other EY offices

Has good attitude towards work and has a strong desire to learn

Interested in pursuing a long-term career in ITA practice
Functional
Project management skills

Able to organize project activities and schedules in line with the approach and methodology

Able to monitor the accomplishment of action items

Able to prioritize project activities and workload accordingly when deadlines are tight

Able to understand and plan for the client's expectations

Analytical skills

Able to simplify and turn complex interactions into intuitive user experience

Experience in journey mapping, wireframing and usability testing

Experience in performing fit-gap assessments on business requirements and solution functionalities

Able to formulate alternatives that contributes to improvements in the systems and processes

Experience in conducting risk analysis and management

Accurately identify client issues and communicate clear explanations and suggested actions to the project team

Understands, and is capable of performing and drawing insights from User Analytics

Technical skills

Knowledge of agile practices, design thinking, visual design, interaction design, information architecture, and design industry trends

Experience in iterative product design planning and development

Experience creating and working with design systems and/or UI pattern libraries.

Experience in the use of design tools such as Sketch, Invision, Axure RP, OmniGraffle, Illustrator, Photoshop, InDesign, and/or other UX and prototyping software

Communication skills

Able to communicate effectively with client counterparts through structured questioning, careful listening and delivery of fact-based findings

Able to present project outputs with clients