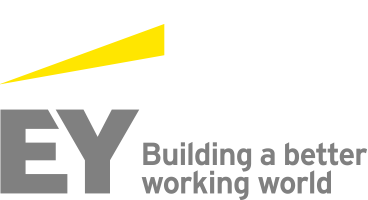 Job Information
EY

DevOps Manager

in

Poland
DevOps Manager
Core Business Services
Requisition # POL001WV
Post Date Jun 08, 2021
EY Global Delivery Services means 40.000 specialists providing globally IT, project management and strategic business services to EY member firms. In addition we deliver support and solutions to clients from all over the world.
Job Summary:
DevOps Manager
The role is responsible for providing subject matter expertise in relation to virtualization & cloud technologies, engineering of new solutions to meet customer needs and building of new automation around IaaS, PaaS, and Network-as-a-service in support of our clients.
Your key responsibilities
Broad range of work, sometimes complex and non-routine, in variety of environments

Interactions with various levels if IT and client serving teams

Ability to drive issues to closure and work well within a deadline-driven environment

A good level of managerial competence

Excellent people skills

Excellent awareness of different cultures and working practices across the regions

Good presentation skills with ability to present material clearly and concisely to senior and/or executive management
To qualify for the role, you must have
Degree in Computer Science or related discipline or equivalent work experience.

Experience of IT service business and engineering of multi-year managed services.

From 8-10 years plus of demonstrable enterprise level IT delivery experience.

Cloud (5 years) in an engineering role using service and hosting solutions such as private/public cloud IaaS, PaaS and SaaS platforms. Experience in engineer technical solutions for Microsoft-centric solutions based on industry standards using Azure or other cloud providers IaaS, PaaS and SaaS capabilities. Nice to have Experience with any of the following: O365, Azure, Azure Stack, Azure AD.

Scripting (5 years) – having knowledge and experience with Microsoft PowerShell (required) and Linux shell scripting (preferred). Being able to understand and use best practices of completing tasks and finding solutions using existing or building new scripts to help automate today's manual infrastructure and application tasks.

Understanding of CI/CD delivery using code management, configuration management and automation tools such as GitHub, VSTS, Ansible, DSC, Puppet, Ambari, Chef, Salt, Jenkins, Maven, etc.

Configuration Management (3 years) – being able to develop recipes for new solutions to deploy consistent systems, enforce configurations and settings through configuration management systems like PowerShell DSC, Chef or Puppet.

Web Services, API, REST (1-2 years) – Understanding and having experience with leveraging web services (SOAP), different API endpoints including the usage of REST based APIs to be able to be able to build loosely coupled architectures and solutions that are quick to implement and are easy to monitor.

Networking (1-3 years) - Have a solid understanding of networking capabilities, including load balancers, web application firewalls, network access control lists (NACLs), security groups, routing, tracing, DNS resolution are key to building efficient and stable solutions that prevent business downtime and provide high availability capabilities.

being developed, but also to help provide consistency in deploying those products/solutions throughout environments using automation.

Must demonstrate leadership in a dynamic, fast paced environment with shifting priorities and tight deadlines.

Excellent communication skills and negotiation skills.

Flexibility to adjust to multiple demands, shifting priorities, ambiguity and rapid change.
What we look for:
Someone that has defined authority and responsibility for a significant area of work, including technical, financial and quality aspects.

Establishes functional objectives and delegates assignments.

Accountable for actions and decisions taken by self and team members.

Due to our global organization and global operating model there may be cross border reporting lines (no direct team lead within the country).

This position may have direct reports in different locations.

This position may require serving in a counselor role and mentoring assigned personnel while ensuring quality deliveries.