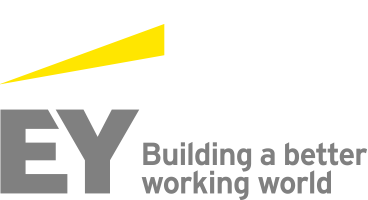 Job Information
EY

EY GDS Advisory, IT Audit Manager (Financial Services)

in

Poland
EY GDS Advisory, IT Audit Manager (Financial Services)
Advisory
Requisition # POL000WA
Post Date Mar 13, 2019
EY Global Delivery Services means 29,500 specialists providing globally IT, HR, finance, project management and strategic business services to EY member firms. In addition we deliver support and solutions to external clients from all over the world.
Right now, we are looking for an IT Audit Manager to join our EY GDS Advisory team focused on providing cutting – edge IT solutions dedicated to the biggest market players in EMEA region.
Risk management protects business performance and helps sustain results. It's about achieving a clear understanding of risks and developing plans to manage them. Joining EY Global Delivery Services Poland, you'll work with multinational businesses and public sector organizations. You'll help them develop an integrated, holistic approach to risk and benefit from their investments in internal controls. You'll deliver some of the most significant and class-leading internal audit and risk projects globally. You'll also team with our performance improvement professionals in multidisciplinary projects, helping major global clients transform and sustain business performance. By plugging into EY Global Delivery Services Poland market-leading global network, you'll gain the experience you need to become an exceptional risk advisor.
The opportunity
We offer you the opportunity to become part of our international and multidisciplinary audit team and to get the chance to work on-site for some of the leading European companies across financial services.
Your key responsibilities
In this particular role, you will be responsible for managing multiple client engagement teams at an executive level within the practice and the firm. Engagements focus on the assessment and/or evaluation of IT systems and the mitigation of IT-related business risks. Engagements may be either assurance (attestation) and/or risk advisory in nature, and vary considerably in size and complexity. All of our services whether assurance or advisory in nature are designed for the dual purpose of strengthening internal controls and, in so doing, helping to improve IT and business performance. In addition to assurance-related engagements such as financial attestation and SSAE 16 engagements, our IT risk advisory services focus on IT governance and effectiveness; IT program management and assurance; security and controls of ERP implementations; and business intelligence and information analysis.
You will provide guidance and share knowledge with team members andparticipate in performing procedures especially focusing on complex,judgmental and/or specialized issues. You will work with the team and theclient to create plans for accomplishing engagement objectives and astrategy that complies with professional standards and addresses the risksinherent in the engagement

Maintenance relationships with client management to manageexpectations of service, including work products, timing, anddeliverables, will be will be an important part of your role. You willneed to brief the engagement team on the client's IT environment andindustry IT trends and demonstrate a thorough understanding of complexinformation systems and apply it to client situations

As a part of your role you will use extensive knowledge of theclient's business/industry to identify technological developments andevaluate impacts on the client's business. You will demonstrate excellentproject management skills, inspire teamwork and responsibility withengagement team members, and use current technology/tools to enhance theeffectiveness of deliverables and services.

As Team Lead you will be playing a key role in building the teamworking on geographically dispersed projects. Being a mentor, leader andcatalyst in their career development within GDS Advisory.
Skills and attributes for success
Master or Bachelor degree in Finance/Computer Science or a similarmajor

Minimum eight years of professional experience inhaving applied relevant technical knowledge in at least one of thefollowing engagements: (a) financial statement audits; (b) internal oroperational audits; (c) SSAE 16 engagements; and/or (d) ERP security andcontrols reviews (Oracle, SAP, PeopleSoft)

Extensive experience working as an IT auditor or IT risk adviserfor a public accounting firm, a professional services firm, or withinindustry

Strong project management skills

Advanced written and verbal communication skills and presentationskills

Excellent leadership, teamwork and client service skills

Demonstrated integrity within a professional environment

Very good command of English

CPA, CA, CISA, CISSP, CISM, CBCP, CIA, CIPP, CGEIT or certificationis desired; non-certified hires are required to become certified within 1year from the date of hire.
What we look for
You should have an analytical and problem solving ability, be able to work effectively with a team members, sharing responsibility, providing support, maintaining communication. Ability to make sound decisions fast, flexibility to adapt to a variety of project types. We would highly value your personal drive and positive work ethic to deliver results within tight deadlines and in demanding situations.
What working at EY GDS offers
This role offers you the unique opportunity to work for some of the leading European companies across all sectors as part of our international and multidisciplinary EY audit teams.
If you can confidently demonstratethat you meet the criteria above, please contact us as soon as possible.
Apply now to make your mark.