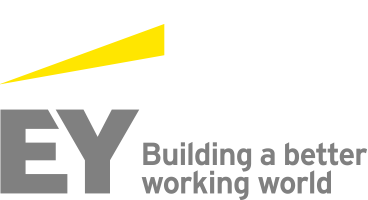 Job Information
EY

Pricing & Commercials Manager

in

Poland
Pricing & Commercials Manager
Consulting
Requisition # POL001W0
Post Date Apr 07, 2021
Pricing and Commercials – Manager
The opportunity
As a team member, you will play an important role in creating value for EY while managing profitability and cost optimisation for Opportunity Partners and Pursuit Leaders. A key point of contact for leadership, you will support various aspects of the pursuit lifecycle ensuring EY's cost-effectiveness.
You will find yourself leading projects and key workstreams for major internal stakeholders. In this role you will be working closely with Partners, Directors & Senior Managers across geographies and use your experience & financial knowledge to shape deals and advise on pricing structures. The function's initial scope is large/complex/strategic deals, new revenue streams (e.g., asset-based solutions) and/or significant use of technology.
You will lead internal teams, run engagement logistics and play a contributing role in developing propositions. We expect a strong background of successful end-to-end project delivery operations in EY's blue-chip clients. Our projects are delivered across the globe, hence ability and willingness to travel is important.
Your key responsibilities
Develop clear understanding and knowledge base for all alternative delivery model components

Design and challenge deal and delivery model

Develop close ties with the Global Pursuit teams to support complex pricing scenarios

Act as the primary commercial interface for GDS to serve internal & external stakeholders

Ensure informed decision making between sales, delivery and EY Commercial interests to deliver optimal value for both external client and internal EY member firm

Provide insights by analysing, modelling, advising, and operationalising deal reviews, client bids & other key commercial elements

Co-ordinating and building relationships with local, Area and Regional commercial teams across Service Lines

Develop and deliver ongoing training and awareness about various pricing approaches

Facilitate governance and service line deal reviews

Leadership responsibilities

Ensure deliverables are quality focused and delivered on a timely basis

Manage multiple stakeholder communities with varying levels, experiences, agenda's and be responsible for overseeing the relationship

Ensure effective execution of various Programme Management/Operational methodologies

Utilise existing relationships to develop business opportunities

Endeavour to become a trusted advisor of the Pricing & Commercials Leader- be seen in the team and be recognised as a first choice go-to person for delivery solutions

People responsibilities

Develop people through effectively supervising, coaching and mentoring team members

Conduct performance reviews and contribute to performance feedback for team members

Contribute to people initiatives - including recruiting, retaining and training

Maintain an educational program to continually develop personal skills

Understand and follow workplace policies and procedures
Skills and attributes for success
Knowledge of pricing and commercials approaches

Enable and demonstrate strong leadership, innovative thinking and consensus-building skills in a dynamic environment

Ability to network effectively within large organisations and build relationships with individuals and clients (internal/external)

Enable knowledge sharing across team; ability to synthesize information from others; connect all facets of the business when initiating, developing and implementing projects; help the business address its big issues; serve as an organizational connector

Self-starter, assertive, proactive approach, experience in stakeholder Management and ability to design and lead organisational change

Strong interpersonal skills- written, presentation, negotiation and influencing
To qualify for the role, you must have
The knowledge concerning global business fundamentals, business models, ethics, competitive analysis and cross-cultural/geographical sensitivities

The ability to manage competing stakeholder requests and prioritising projects. Network effectively within large organisations and build relationships with individuals and clients (internal/external)

Experience to handle a range of complex consulting and problem-solving situations. Exposure to work effectively in multi-disciplinary teams and unfamiliar environments

Skills to resolve conflict and differences through application of interpersonal skills

Strong working relationships across functional areas and through layers of seniority

The ability to push back and influence business decisions

An MBA or an Accounting qualification. Experience in finance, project management, business development and leadership presentations
What we look for
We are looking for an experienced, resilient team player with strong stakeholder management skills and good business acumen who is comfortable with working in an agile manner, supporting multiple stakeholders. You will be a change agent driving strategic pricing approach across geographies on high value deals for EY.
What we offer
EY Global Delivery Services (GDS) is a dynamic and truly global delivery network. We work across six locations – Argentina, China, India, the Philippines, Poland and the UK – and with teams from all EY service lines, geographies and sectors, playing a vital role in the delivery of the EY growth strategy. From accountants to coders to advisory consultants, we offer a wide variety of fulfilling career opportunities that span all business disciplines. In GDS, you will collaborate with EY teams on exciting projects and work with well-known brands from across the globe. We'll introduce you to an ever-expanding ecosystem of people, learning, skills and insights that will stay with you throughout your career.
Continuous learning: You'll develop the mindset and skills to navigate whatever comes next.

Success as defined by you: We'll provide the tools and flexibility, so you can make a meaningful impact, your way.

Transformative leadership: We'll give you the insights, coaching and confidence to be the leader the world needs.

Diverse and inclusive culture: You'll be embraced for who you are and empowered to use your voice to help others find theirs.
About EY
EY | Building a better working world
EY exists to build a better working world, helping to create long-term value for clients, people and society and build trust in the capital markets.
Enabled by data and technology, diverse EY teams in over 150 countries provide trust through assurance and help clients grow, transform and operate.
Working across assurance, consulting, law, strategy, tax and transactions, EY teams ask better questions to find new answers for the complex issues facing our world today.
If you can demonstrate that you meet the criteria above, please contact us as soon as possible.
The exceptional EY experience. It's yours to build.