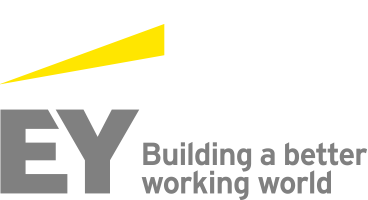 Job Information
EY

Assistant / Senior (Valuation), Financial Services – Financial Accounting Advisory Services

in

Singapore
Assistant / Senior (Valuation), Financial Services – Financial Accounting Advisory Services
Assurance
Requisition # SIN005Q9
Post Date 12 hours ago
Department Overview
Join Financial Accounting Advisory Services (Financial Services) within Assurance and you'll assist our clients to address the accounting and financial reporting challenges facing their business. You'll be part of a team that provides insight and services that accelerate analytics, decision-making and innovation to build a stronger and more efficient finance function.
With so many offerings, you have the opportunity to develop your career through a broad scope of engagements, mentoring and formal learning. That's how we develop outstanding leaders who team to deliver on our promises to all of our stakeholders, and in so doing, play a critical role in building a better working world for our people, for our clients and for our communities. Sound interesting? Well this is just the beginning. Because whenever you join, however long you stay, the exceptional EY experience lasts a lifetime.
About the opportunity
Over the last 20 years, innovative new products have dramatically increased the complexity of the financial markets, from complex preference shares issuance in venture capital world, to structured products allowing clients to repackage and transfer risk, or other more exotic instruments designed to meet almost any goal two parties can agree on.
Within EY's Financial Accounting Advisory Services (Financial Services) practice, the Financial Instruments Valuation team supports Assurance teams with independent valuation and quantitative analysis on various financial instruments. The services we provided within EY cover a broad spectrum of responsibilities faced with respect to financial instruments valuations. You will experience ongoing professional development through interactions with internal and external clients together with exposures to various asset classes (e.g. FX, Fixed Income, Equity, Commodity, Interest Rate, Credit, etc) and various industry sectors (e.g. banking, private equity, hedge funds, transportations, commodity, utilities, oil & gas, REITS, internet-based firms, etc).
The Financial Instruments Valuation team at EY uses sophisticated techniques from financial engineering to assist clients in understanding and valuing vanilla derivatives and other complex securities, for financial reporting, risk management and regulatory compliance purposes.
Yourkey responsibilities
As an Assistant/Senior in the Financial Instrument Valuation team, you will:
Work together within a teamfor multiple client projects in daily independent valuation for diverse type offinancial instruments

Assist in developing valuationmodels to assess a variety of financial instruments adopting option pricingtheory, fixed income and structured finance models, Monte Carlo simulation,statistical analysis, and other quantitative analysis

Assist in performing modelvalidation on credit models such as PD, LGD and EAD

Provide assistance inreview of fair valuation approach, methodology, and assumptions adopted byprivate equity and venture capitalist clients

Challenge yourself tocontinually learn and teach, mentoring others while developing your own career throughvarious exposures in client projects

Take ownership of yourprojects, while collaboratively working with other team members

Maintain and developpositive, productive, and professional relationships with clients
Skillsand attributes for success
Work effectively as a teammember, sharing responsibility, providing support, maintaining communicationand updating team members on progress

Highly motivated, abilityto multi-task, work independently under minimum supervision and delivertop-quality results in a fast-paced, dynamic environment

Excellent analytical andproblem solving skills

Strong written and verbal communicationskills

Demonstrate integrity,values, principles, and work ethics within a professional environment

Good project managementskills
Toqualify for the role you must have
Bachelor's or master'sdegree in quantitative finance, financial engineering, finance, statistics, mathematicalfinance, or engineering with programming skills

Fresh graduate or a minimumof 1 year of non-valuation related experience (e.g. engineering, consulting,corporate treasury functions and etc.) with demonstrated interest in quantitativefinance will also be considered

A good programming skillwith demonstrated aptitude in quantitative analysis and understanding of atleast one Finance or statistical software package (e.g. R or Spotfire),Bloomberg, Reuters, Numerix, MS Excel/VBA
Yourmilestones
The successful candidate must be able to display several achievements below:
Within 6 months of joining, the candidate should:
Understand the mechanics and valuation methodology behind variousderivatives financial instruments and perform valuation for such financialinstruments

Explain the valuation differences between clients and independentvaluation through analyzing how various parameters drive the valuation output

Perform credit risk assessment, focusing on quantitative analysis basedon financial standing, for both listed and non-listed companies

Understand the Hedge Accounting concept under Singapore FinancialReporting Standard (SFRS) framework and able to perform quantitative approachfor the purpose of hedge effectiveness assessment

Gain basic understanding on programming languages, typically VBA and Scilab,and apply it for Binomial Tree Model, Monte Carlo Simulation and other interestrate models implementation

Work independently with minimum supervision and take ownership on the projectsassigned.

Within 1 year of joining,the candidate should:

Confidently manage client and resolve issues typically encountered byclient with regards to financial instruments valuation

Understand the valuation approach behind various financial instrumentsin private equity and venture capitalist business, and perform valuation forsuch financial instruments

Understand and able to implement the Expected Credit Loss (ECL)methodology under Singapore Financial Reporting Standard (SFRS) framework, focusingon credit modelling methodology assessment

Explain to general non-technical audiences on how various financialinstruments work and the benefit and risk behind various types of financial instruments

Adaptive and committed in intense environment and tight deadlines inproviding deliverables to stake holders

Excellent time managementand prioritize various projects allocate

Able to work together within the team and actively provide guidance tojunior staff in order to deliver high quality work products
What we look for
Highly motivated individuals with excellent analytical skills and the ability to prioritize shifting workloads in a rapidly changing industry. An effective communicator, you'll be a confident team player that collaborates with people from various teams while looking to develop your career in a dynamic organization.
The successful candidate must also be committed to staying at the cutting edge of both the latest financial instruments valuation techniques, business developments and accounting standards. We're seeking leaders with the ability to quickly anticipate and respond to the issues of a networked and constantly changing global economy.
What working at EY offers
EY offers a competitive remuneration package where you'll be rewarded for your individual and team performance. We are committed to being an inclusive employer and are happy to consider flexible working arrangements. Plus, we offer:
Support, coaching and feedback from some of the mostengaging colleagues around

Opportunities to develop new skills and progress yourcareer

The freedom and flexibility to handle your role in away that's right for you
About EY
As a global leader in assurance, tax, transaction and advisory services, we hire and develop the most passionate people in their field to help build a better working world. This starts with a culture that believes in giving you the training, opportunities and creative freedom to make things better. So that whenever you join, however long you stay, the exceptional EY experience lasts a lifetime. And with a commitment to hiring and developing the most passionate people, we'll make our ambition to be the best employer by 2020 a reality.
If you can confidently demonstrate that you meet the criteria above, please contact us as soon as possible.
Join us in building a better working world.
Want to get to know us better?
Visit: www.ey.com/SG/careers
Become a fan on Facebook: https://www.facebook.com/eycareerssingapore/
Connect with us on Linked In : https://bit.ly/EYLinked_Careers/
Follow us on Twitter: https://twitter.com/EY_Singapore
Watch us on YouTube: https://www.youtube.com/ernstandyoungglobal