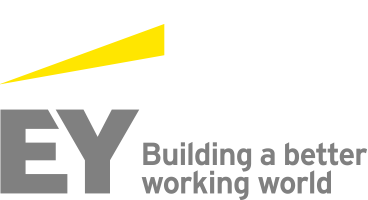 Job Information
EY

Business Development Associate Director/ Director

in

Singapore
Business Development Associate Director/ Director
Core Business Services
Requisition # SIN005RX
Post Date Jul 16, 2020
Join our Core Business Services (CBS) team and you will help support the important business enablement functions that keep our organization running strong. As a CBS professional, you will work across teams to provide the knowledge, resources and tools that help EY deliver exceptional quality service to our clients, win in the marketplace and support EY's growth and profitability.
With so many offerings, you have the opportunity to develop your career through a broad scope of engagements, mentoring and formal learning. That's how we develop outstanding leaders who team to deliver on our promises to all of our stakeholders, and in so doing, play a critical role in building a better working world for our people, for our clients and for our communities. Sound interesting? Well this is just the beginning. Because whenever you join, however long you stay, the exceptional EY experience lasts a lifetime.
The opportunity
As part of our business development team, you'll build strategic relationships with executives from leading organizations. By understanding their business issues and imperatives and collaborating with other teams, you'll help to identify and shape the solutions to client issues. Backed by the resources of a global organization, you'll gain experiences and foster relationships that will support your long-term success.
Your key responsibilities
You'll be working withthe Client Service Partners (CSPs), Business Development Leader (BDL) and client account teams to proactively develop and execute on markets strategy to maximize growth and achieve targeted results.You enjoy actively contributing to the growth and development of the business development team by taking operational responsibility and accountability for excellent client support and service delivery.
Skills and attributesfor success
Demonstrating market leadership

Serving as a Business Development Associate Directoron core account(s) and/or being responsible for a defined accountportfolio as the client facing BD Executive

Participating in key external events and meetings —client meetings, presentations and roundtable etc.

Building and leveraging personal external networks andrelationships

Participating in and/or lead the core account(s) moststrategic pursuits

Executing market strategy and objective

Working with the leadership team to develop a market executionplan

Aligning Service Line and account-based initiativeswith Market Segment Leaders (MSLs) and Global 360 (G360) Global ClientService Partners (GCSPs)

Instill Exceptional Client Service (ECS) principles inService Lines, Market Segments and accounts

Own and initiate select key relationships in themarket

Overseeing deployment of thought leadership withincore accounts and targets

Monitoring market segment trends, industry issues, andcompetitive intelligence.

Analyzing and reacting to business competition anddevelopments to maintain agility and responsiveness to clients' needs andrequirements

Helping to build and develop a high impact BDorganization

Ensuring business development objectives are met aspart of a high impact business development team

Ensuring the BD organization has subject matterspecialists in Core sales methodologies and tools

Conducting win/loss debriefs across the Region andAssessment of Service Quality (ASQ)/Expectations of Service Quality (ESQ)discussions

Facilitating training and provide coaching to partnersand senior managers on markets foundational learning programs and MarketEnablement tools

Educating and communicating cross‑Service Lineopportunity triggers to internal stakeholders (e.g., Partners, BusinessDevelopment Executives (BDEs) and Senior Managers

Sales Management

Deploying and monitoring Sales Management processes,policies and procedures in order to ensure the consistency, efficiencyand quality of internal and external customer expectations

Ensuring continuous improvement in customerexperiences through development and deployment of best practice processes

Driving operational excellence in the following areas:

Lead generation – uncovering clients' requirementsand hence EY opportunities

Pipeline — discipline and reporting

Financial — negotiation, pricing, margin

Sales and revenue forecasting

Account planning reviews with G360 and Core accounts

Win/Loss debrief reporting and recommendation

ASQ / ESQ reporting and recommendations
To qualify for the roleyou must have
A Bachelor degree in any fields

At least 10 years (Associate DirectorLevel)/15 years (Director Level) of relevant working experience inBusiness Development or Sales management in one or more of the followingsectors: Real Estate, Consumer, Transportation, Industrial,Telecommunication, Media & Technology, Government and Public sectorand Resources

Proven revenue generating track record throughbusiness development, sales, and bidding management

Possess good network and strong knowledge of the targetmarkets will be advantageous

Good business acumen with excellent sales andnegotiation skills

Strong project and people management experience, goodorganizational skills and attention to detail

Excellent written, oral, presentation and facilitationskills

Executive presence, able to quickly establish personalcredibility and demonstrate expertise

Strong proven analytical, conceptual and strategicskills; able to foresee the market potential and develop strategies togrow the business

Highly motivated, persistent, results driven attitudeand able to overcome barriers and get results through people
What we look for
Highly motivated individuals with genuine creative flair, and the ability to convey and sell a creative vision to stakeholders and the ability to prioritize shifting workloads in a rapidly changing industry. To make that happen, you'll need the strategic skills and executive presence to give authoritative, realistic advice every time. An effective communicator, you'll be a confident team player that collaborates with people from various teams while looking to develop your career in a dynamic organization.
What working at EYoffers
EY offers a competitive remuneration package where you'll be rewarded for your individual and team performance. We are committed to be an inclusive employer and are happy to consider flexible working arrangements. Plus, we offer:
Support, coaching and feedback from some of the mostengaging colleagues around

Opportunities to develop new skills and progress yourcareer

The freedom and flexibility to handle your role in away that's right for you
About EY
As a global leader in assurance, tax, strategy and transaction, and consulting services, we hire and develop the most passionate people in their field to help build a better working world. This starts with a culture that believes in giving you the training, opportunities and creative freedom to make things better. So that whenever you join, however long you stay, the exceptional EY experience lasts a lifetime. And with a commitment to hiring and developing the most passionate people, we'll make our ambition to be the best employer by 2020 a reality.
If you can confidentlydemonstrate that you meet the criteria above, please contact us as soon aspossible.
Join us in building abetter working world.
Apply today.
Want to get to know usbetter?
Visit
Become a fan on Facebook:
Connect with us on Linked In:
Follow us on Twitter:
Watch us on YouTube: