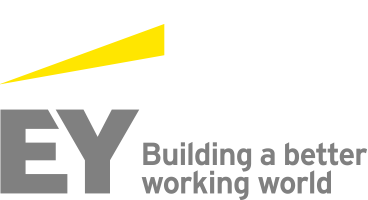 Job Information
EY

Forensics and Integrity Services: Manager – Investigation and Compliance

in

Singapore
Forensics and Integrity Services: Manager – Investigation and Compliance
Assurance
Requisition # SIN005G8
Post Date Feb 13, 2020
EY is a global leader in Assurance, Tax, Transaction and Advisory services. The insights and quality services we deliver help build trust and confidence in the capital markets and in economies the world over. We develop outstanding leaders who team to deliver on our promises to all of our stakeholders. In so doing, we play a critical role in building a better working world for our people, for our clients and for our communities.
EY Forensic & Integrity Servicespractice help organizations protect and restore enterprise and financial reputation. Our professionals assist companies and their legal counsel to investigate facts, resolve disputes and manage regulatory challenges. We put integrity at the heart of compliance programs to help better manage ethical and reputational risks. We understand how organizations navigate complex environments; how pressures, attitudes and culture influence employee actions; and how to leverage data analytics to improve compliance and investigation outcomes. We are committed to making integrity the cornerstone of a better working world. Our team is multi-disciplinary which includes amongst others, certified accountants, forensic accountants and technologists, certified fraud examiners, data scientists, data analytics professionals, anti-corruption professionals, certified expert witnesses, compliance professionals, money laundering and sanctions investigators, etc.
Join our team and be part of the team that helps clients achieve their Integrity agenda. You'll will also be introduced to career challenges that will take you into exciting new professional territory through diverse experiences, world-class learning and individually tailored counselling.
The Opportunity
We are looking for a manager from Investigation and Compliance to be part of ourglobally connected and culturally alignedForensic & Integrity team.
Your key duties will include:
Workand lead on challenging projects related to white collar crimes, fraudinvestigations, Corporate compliance and Ethics, forensic accounting andfinancial and economic damages analyses, in a rapidly growing team withmultidisciplinary skill-sets.

Displayunderstanding of client needs, priorities and anticipate related challenges

Identifyand resolve issues on your engagements demonstrating a broad technical andpeople skillset.

Preparework plans and review electronic data, accounting, financial and non-financialrecords. An ability to see the "wood from the trees"

Ensurehigh quality working papers and analysis by team members

Prepareclient deliverables including forensic and investigation reports. Presentfindings to clients

Liaisewith senior client personnel, in-house counsel, external legal teams, witnessesand regulators

Coachteam members, contribute to the knowledge sharing culture of the team and holddifficult conversations.

Effectivelybalance your personal commitments with your professional needs

Engageand participate in Sales and Marketing efforts including building the profileof the practice and firm in internal as well as external events

Keepabreast on regulatory/ business/economic developments and their impact on thesolutions of EY Forensics.

Meetmandatory compliance, learning and other professional requirements
The qualifications for this role are:
Musthave
Minimum 5 to 7 years of work experience

Professional accountancy or other financialqualification such as ICA, CFE or CAMS.

Strong technical accounting knowledge

Led teams on projects in relation toinvestigations and corporate compliance

Conducted investigations and have workingexperience of relevant concepts (evidence preservation and collection, dataprivacy, legal privilege, investigative interviewing techniques, businessintelligence)

Conducted Fraud prevention including fraud riskassessments and compliance program development

Prepared forensic reports including review,analysis and verification of evidence

Awareness and knowledge of regulatoryenvironment and local legislation in relation of Fraud, Listing requirements,

Knowledge and awareness, including enforcementtrends for International Anti-Bribery/ corruption related regulations like theFCPA, UK Bribery Act,
Ideallyyou will also have
Prepared expert witness reports

Have experience in liaising with external legalteams, other experts, police, criminal prosecutors and regulatory enforcers

Familiarity with valuation and finance concepts(e.g. cost of capital, risk adjusted discount rates)

Familiarity with financial models

Familiarity with testing, documenting financialscenarios and anticipating challenges – being able to articulate pros and consto an argument
We're interested in leaders with a genuine creative vision and the confidence to make it happen. You can expect plenty of autonomy in this role, so you'll also need the ability to take initiative and seek out opportunities to improve our current relationships and processes.
Apart from the above, you should be able to demonstrate
Strong analytical and problem-solving skills.Skeptical yet practical mindset to assess situations and reach conclusionsobjectively. Natural curiosity and ability to ask better questions

Self-awareness, respect for differences inindividual style and background of your team members.

Teaming and displaying strong interpersonalskills. Someone who is eager to learn, contribute and collaborate to supportthe achievement of a shared vision

Strong time and organization skills, ability toadapt quickly to changing environments, determination and tenacity to see thematter you are working on to its conclusion

Proactiveness in sharing new ideas to supportachievement of shared vision.

Strong communication skills and command overspoken and written English. Knowledge of another Asian language is valued, butnot a requirement
Working with EY Forensics will involve travel. You should be willing to travel on work, sometimes on a very short notice.
If you can confidently demonstrate that you meet the criteria above, please contact us as soon as possible. Remember, whenever you join, however long you stay, the exceptional EY experience lasts a lifetime.