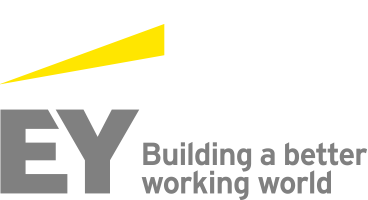 Job Information
EY

Transformation Architecture (Financial Services) Manager, Business Consulting

in

Singapore
Transformation Architecture (Financial Services) Manager, Business Consulting
Consulting
Requisition # SIN0066M
Post Date Dec 29, 2020
At EY, you'll have the chance to build a career as unique as you are, with the global scale, support, inclusive culture and technology to become the best version of you. And we're counting on your unique voice and perspective to help EY become even better, too. Join us and build an exceptional experience for yourself, and a better working world for all.
The Opportunity
Digital Consultants at EY Digital are the engine room of our business, working on the front lines with our clients, colleagues and third-parties to transform businesses. Digital Consultants work across different segments within Financial Services, cross-pollinating the best of digital, customer, strategy and technology to design, build and run the businesses of tomorrow. They traverse the digital spectrum from strategy and innovation, through to experience transformation and digitization of operations. No two days are the same.
They embrace an achievement focused culture within EY Digital, living EY's core values, and positively influencing our culture more widely through the collaborative engagement of other internal teams to deliver leading practice digital strategy, innovation, customer experiences and digital operations.
In delivering leading edge digital-first solutions for our clients, Digital Consultants work in close partnership with multi-disciplinary team members to deliver project objectives through structured planning while being design and customer led, leveraging best practice delivery methods (Agile, Lean, etc.).
Your KeyResponsibilities
Ourdigital team focuses on strategy, experience design, platforms, executionand innovation. You are being recruited primarily for strategy but atvarious times will work across the other domains.

Supportsenior team in developing new content for our clients which can includemarket research/ sizing, as well as creating digital prototypes

Participatein business development activities and create client pitches and proposals

Formpart of our client project delivery teams where you will managedeliverables, analyze data, prepare presentations and design solutions
Skills and Attributesfor Success
Feelexcited working with multiple parts of the businesses across differenttypes of Financial Services businesses, solutioning and delivering complexdigital solutions

Youfind yourself always wanting to innovate and shape the industry, wantingto differentiate

Youhave been known to be able to understand both sides of a coin, thebusiness aspect and the technology aspect of things

Youalways see yourself as someone who likes being near the businesses and isalways passionate about looking for opportunities in turning day to daybusiness challenges into digital solutions

Youhave analytical mindset and a highly structured problem-solving approach

Youenjoy communicating with people from various background and skill setsacross an organization, and has always been great at communicating an ideaacross various channels and mediums
To Qualify for the role,you must have
Minimum5 years' experience as an internal or external consultant working onstrategy, business transformation, product, operations and/or technologyprojects in a digital environment in Financial Services (banking,insurance or asset management) or in management consulting

Degreein Business or IT

Structuredproblem solving, quantitative analysis, and deck writing skills.

Excellentcommunication and stakeholder management skills

Abilityto work in a collaborative and client-facing environment

Experienceof multi-channel digital environments having worked in professionalservices and/or customer focused companies

StrongBusiness Analysis experience
Ideally, you'll alsohave
Skilledin all aspects of Design Thinking including user research, functionalrequirements definition, business process analysis, business modelling,and workshop design and facilitation

Workingknowledge of the full lifecycle of software development

Experienceof working with or as part of a scrum team

Detailedknowledge of creating user stories/requirements definition/acceptancecriteria using agile tools and techniques

Someprototyping / wireframing knowledge and experience

Experienceof developing and documenting user stories and epics

Advanceddegrees relevant to digital delivery.
What we look for
Highly motivated individuals with excellent problem-solving skills and the ability to prioritize shifting workloads in a rapidly changing industry. An effective communicator, you'll be a confident team player that collaborates with people from various teams while looking to develop your career in a dynamic organization.
What we offer
· Continuouslearning: You'll develop the mindset and skills to navigate whatever comes next.
· Successas defined by you: We'll provide the tools and flexibility, so you can make a meaningful impact, your way.
· Transformativeleadership: We'll give you the insights, coaching and confidence to be the leader the world needs.
· Diverseand inclusive culture: You'll be embraced for who you are and empowered to use your voice to help others find theirs.
If you candemonstrate that you meet the criteria above, please contact us as soon aspossible.
Theexceptional EY experience. It's yours to build.
Apply now.