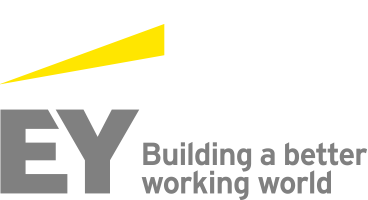 Job Information
EY

Area Relationship Management - Client Technology Lead

in

United States
Area Relationship Management - Client Technology Lead
Core Business Services
Requisition # UNI00D7S
Post Date Apr 12, 2019
Job Summary:
The ARM-CT Leader is accountable for a senior management Interface from Client Technology (CT) and other Service Delivery organizations to Enterprise Workplace Technology (EWT) and vice versa. The ARM-CT leads have dual reporting lines; to both EY Technology CT portfolio leaders (typically Technology Officers/TO) and into EWT, reporting to the ARM CT leader.
The ARM-CT Leads manage the relationships and exchange of information to deliver services from EWT into the CT organization within EY Technology. This will include the "Lights on" (Run) business (inc. legacy applications), and the Projects or Program delivery (Change) business. Specific responsibilities within EWT for ensuring the necessary Transition Lifecycle, Services Definition, Support and Ownership are applied are also included in this role.
In addition, the ARM-CT Leads manage a team that:
ensures the demand inbound to, or outbound from, EWT is captured, consolidated, presented for budgeting and tracked through the fiscal year (this includes hardware components and EY Technology resources supporting CT and EWT Domain projects).

Identifies, assesses or accepts requests and escalations from CT and EWT (and increasingly Information Security), and directly assists in their timely, mutually acceptable resolution.

Is responsible for regularly producing and updating an account plan for their respective area(s), collaborating with their key stakeholders for input and sign-off. Account Plan summaries can be shared with EWT Leadership Team.

Adapting the above as needed to meet organizational changes across EY Technology and the EY business.
As ARM-CT lead, he/she will be responsible for:
Developing and maintaining senior level relationships with the EWT, CT and InfoSec organizations

Working closely with EWT leadership, their teams and CT TO(s) to continue to provide world class services to their respective Customers.

Ensuring that

the CT agenda, in terms of strategy, focus, new demand and existing legacy "Run" service, is correctly understood by and managed in EWT.

the EWT strategy, delivery agenda and priorities are considerate with CT, Service Delivery and their customer requirements.

A critical part of this role is finding the correct balance so that optimum customer satisfaction is achievable in terms of capability, quality, cost and speed of delivery.

Maintaining program/project end-to-end accountability f or customer satisfaction and overall delivery excellence for EWT related activities to ensure all relevant quality gates and change processes are successfully completed by both parties

Participate in governance structures (e.g. SteerCo) of projects across EY Technology that have heavy infrastructure and operational needs (e.g. OneCloud, vNext/O365, FIDS or major CT projects or programs such as Global Tax Platform/GTP, EY OneSpace/EY Interact, Digital Fast Forward, Symphony/Lead, Helix & Atlas

Where appropriate, helping to initiate and coordinate engineering, transition or operational support for geographically deployed solutions onto production EWT infrastructure (On-Prem, private or public Cloud) and liaising with regional or country colleagues as required.

Providing a comprehensive view of the lights on business to the CT organization, by helping with awareness and coordination of key maintenance activities (e.g. coordination of major system outages, minimizing impact on peak business periods, etc.), identifying and, in collaboration with ARM or EWT colleagues, ensuring communications and updates on new or changed services or outages (e.g. Azure cloud, Modern Workplace)

Supporting the provisioning of cost efficient solutions based on EY Technology Standards and in line with budget and Firm strategies.

Responsible for working with the CT function to identify optimization opportunities between CT and EWT (e.g. processes, communication, improved collaboration, etc.).
Essential Functions of the Job:
Is the Primary Service Owner, from an EWT perspective, for all the services "consumed" by the specific CT teams and service lines

Is able to foster and utilize senior level relationships and knowledge to help prioritize the demands of the CT function within EWT, and vice versa.

Can be the primary interface between CT, their programs or projects and the EWT provisioning services and "lights-on" business (e.g. running of legacy applications and solutions).

Works with the EWT teams to ensure the EWT service model reflects CT requirements and priorities to support the EY Firm and business strategies, participating in the two way development and implementation of service models and processes between EWT and CT.

Accountable for end-to-end delivery of EWT activities to the CT Service Lines, and support from CT teams to EWT infrastructure projects (Ensures a "mutual contract of commitment" between all parties across the EY Technology organization, i.e. that all teams follow agreed standards and process to help all teams deliver high quality results).

Provide CT teams and leaders with a single point of accountability for addressing escalations, transition activities, milestone achievement and deliverables – improving CT and EWT team coordination and delivery based on defined service models.

Collaborates with CT/PE to coordinate a total, consolidated view of infrastructure demand (On-Prem, Private or Hybrid cloud, Public/Azure cloud services)

Provide EWT leaders with a single leader contact, and workplan view of all EWT demand for activities, milestones and deliverables for supporting the CT Major Programs

Evaluate, identify and help drive continuous improvement in EWT delivery capabilities and effectiveness

Provide leadership and direction to teams in a matrixed and maturing organization
Analytical/Decision Making Responsibilities:
Ability to operate and influence at a CxO level

Thought leadership in IT services delivery and customer focus.

Must be able to work at a senior level and deliver within a matrix and changing organization – balancing the needs of the customer against EY Firm initiatives and goals.

Must make decisions and negotiate with customers to overcome obstacles

Manage multiple and diverse program colleagues and stakeholder expectations to deliver GTI infrastructure and capabilities in alignment with customer needs with appropriate transparency

Identify, manage and resolve complex issues, preventing or minimizing escalations where possible

Manage, negotiate and resolve project risks effectively

Demonstrate, by example, in-depth knowledge of the EY competency principles and practices, including coaching, teaching and mentoring

Think strategically and identify opportunities for optimization

Leader and team player – sets example for sub-leads, project managers, business analysts and others to follow

Create an open, honest, accountable and collaborative team environment

Operate as an empowering leader; makes others look (and feel) great
Knowledge and Skills Requirements:
Proven People leader with ability for a strong executive presence

Proven track record of delivering technology services, capabilities, world class customer service in IT infrastructure delivery for large global organizations

Strong domain knowledge in global complex infrastructures, 15+ years of project delivery together with client relationship management in a technology environment

Strong business acumen and ability to negotiate to find win-win resolution to conflicts arising between the 3 pillars of the EY Technology leaders

Strong customer orientation and able to manage customer expectations. Initiates, builds and maintains productive customer relationships

Ability to develop strategic plans and translate them to actionable roadmaps

Strong financial and people leadership skills.

Flexibility to adjust to multiple demands, shifting priorities, ambiguity and rapid change Supervision Responsibilities: The ARM-CT Lead collaborates directly with CT, EWT and InfoSec Leads to coordinate and help manage expectations for delivering quality, timely and appropriately transparent results to the CT Program plans and needs. This could include, but is not limited to, ensuring that Project deployment and Transition Management activities follow recognized processes.Frequency of Supervisory Contact:

The ARM-CT Leader is expected to conduct regular 1:1 briefings with the direct reports, and participate in regular leadership team meetings as well as EY Technology meetings, on an on-going and regular basis.Empowerment/thought leadership:

The ARM-CT Lead is empowered to exercise sound judgment and encouraged to make clear decisions, and take accountability, on project issues, managing EY Technology leader relationships, delivering value, providing leadership and guidance to direct reports, and partnering with both immediate peer team members and across EY Technology and business teams if required.
Other Requirements:
Significant national and international travel may be required.
Job Requirements:
Education:
A Technology / Business related degree; or equivalent strong work experience
Experience:
15+ years in a corporate IT environment working with multiple disciplines to deliver infrastructure capabilities, capacity, and operations team readiness for global organizations

Significant experience in solutions oriented Applications, Infrastructure delivery, operations and program delivery roles

Work experience in a professional services industry is preferred Language Requirements:

Fluent English speaker
Certification Requirements:
EY, an equal employment opportunity employer (Females/Minorities/Protected Veterans/Disabled), values the diversity of our workforce and the knowledge of our people.