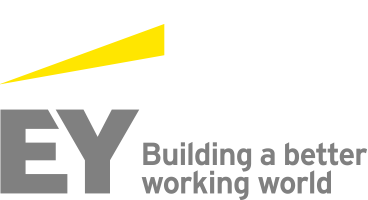 Job Information
EY

Asia-Pac FSO HR Enablement Leader

in

United States
Asia-Pac FSO HR Enablement Leader
Core Business Services
Requisition # GLO0015X
Post Date Oct 07, 2020
We are looking for an experienced HR professional who can drive the overall effectiveness and efficiencyofthe delivery ofintegrated talent management services to the business. EY has embarked on anHR transformation journey and this role will be at the forefront of the agenda engaging with multiple stakeholders across the region. EY's global strategy for attracting and retaining diverse skills of talent, that drivesanoptimal business outcome, is ever more paramount. This role will help build synergy across markets in HR services whilst improving our candidate and internal client experience.
Role purpose
Accountable foridentifying improvements and working with function leaders to drive changewhere needed.

Accountable for HRoperations activities that are not conducted by HR Services or other Talentfunctions within the region (e.g. strategic & operational workforceplanning and management, oversight of recruitment and onboarding)

Works inconjunction with GDS and hosted entity HR services teams (as per the agreedgovernance process) to deliver high quality HR support and services in linewith the region's expectations and to agreed service levels.
Key relationships
This role will introduce and influence any required changes, affect project outcomes across Asia-Pac FSO, and will actively participate as a senior member of the Asia-Pac FSO talent team.
Reporting to Asia-Pac FSO Talent Leader;
Managingthe HR Enablement team consisting of

HR Operations Manager

GDSassociates

Closelyworking with

Asia-Pac as well as regional Talent function leaders

Hosted entity HR enablement and recruitment leaders

Service Line (SL) Operations, Finance and resource managementteams

GDS supervisors

Workforce planning deployment Centre of Excellence (COE) andproject team

Managingstakeholders such as

FSO regional leadership team

FSO regional service line and market segment strategic talentconsultants

Regional Operations and Finance Directors
Responsibilities
1) Project management and change management
Implement regionaland global talent projects/ initiatives that support the delivery ofour broader Talent agenda beyond specific functions (e.g. recurring programssuch as Global People Survey and other Listening surveys)

Manage and execute the Workforce Planningdeployment project across FSO, working with talent consultants, finance andoperations. Proactively manage risks and issues in relation to stakeholdermanagement or change management

Forany change programmerequired within the region (e.g.creating efficiencies between functions, cross-functional engagementinitiatives) lead, and/or contribute to the change management approach and be achange agent
2) GDS and HR Shared Services delivery oversight
Act asa "steward" for HR processes and activities delivered by GDS and hosted entityHR services teams, enabling alignment of expectations between Region team, GDSteam and hosted entity HR services

Meetregularly with GDS Manager and hosted entity HR service lead to providefeedback, discuss quality and timeliness of service execution, escalateoperational issues and drive collaboration

Ownmaintenance and timely update of knowledge base (Shared Drive, Share Point) toenable effective service delivery (as appropriate)
3) Recruitment and onboarding oversight
Ensure adequate Service LevelAgreements (SLAs) and regular checks in place for quality service delivery ineach market

Oversee the many aspects ofrecruitment operations (examples include management of FSO agency negotiaterates, search approvals and other EY/FSO recruitment policies -approvals/client recruitment protocols etc.

Overseecandidate experience measures from the candidate experience questionnaire andonboarding surveys

Be the point of contact for theregion regarding recruitment related escalation and resolve issues withrelevant parties

Engage with business, Talent functions and TalentConsultants to understand regional onboarding needs and develop adequateonboarding program materials to drive an exceptional onboarding experience inthe regional context
To qualify for the role you must have
Strongteam, leadership and people management capabilities

Strongproject management skills, able to coordinate multiple projects/ initiativessimultaneously and meet demanding time frames

Strongbusiness acumen and commercial awareness

Abilityto seek and set direction, strong influencing and change management skills,acts as a change agent

Abilityto quickly grasp complex business problems, develop a logical / rationalframework for investigating the problems

Strongcommunication skills and ability to work effectively with multiple stakeholdersin a matrix-based organisation at all levels

Strongclient focus with the ability to build good relationships and work virtually/across borders

Maintaina strong understanding of key business and financial drivers that determineEY's success

Anunderstanding of digital technology's impact and the opportunities it creates
Experiences
Significantexperience of working in HR operations, organizational effectiveness or asimilar function required

Knowledgeof HR systems, basic HR measurement and process improvement preferred

Experiencein metrics reporting and analysis preferred
What working at EY offers
Our comprehensive Total Rewards package includes support for flexible working and career development, and benefits that suit your needs, covering holidays, health and well-being, insurance, savings and a wide range of discounts, offers and promotions. Plus, we offer:
Support,coaching and feedback from some of the most engaging colleagues around

Opportunitiesto develop new skills and progress your career

Thefreedom and flexibility to handle your role in a way that's right for you
EY is committed to being an inclusive employer and we are happy to consider flexible working arrangements. We strive to achieve the right balance for our people, enabling us to deliver excellent client service whilst allowing you to build your career without sacrificing your personal priorities.