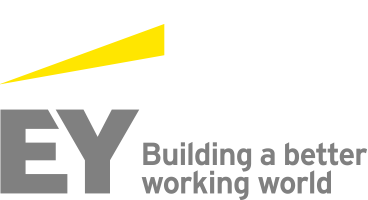 Job Information
EY

Business and Technology Change Engagement Lead

in

United States
Business and Technology Change Engagement Lead
Core Business Services
Requisition # UNI00F7R
Post Date Jan 13, 2020
Job Summary:
Join our Service Adoption team and help support the important business enablement functions that keep our organization running strong. As a leader, you will work across teams to provide the knowledge and tools that help EY practitioners deliver exceptional service to our clients, win in the marketplace and support EY's growth and profitability.
This person is expected to gain and maintain a good understanding of the different services provided by the End User Technology organization and apply organizational change practices to maximize the use of such services.
The Business Change Lead will lead the deployment and adoption of all End User services globally across EY and its practitioners. This is anon-client facingrole.
Great flexibility to work from a home office with limited travel.
Essential Functions of the Job:
Devise strategies for driving End User Technology services for 300,000 highly mobile people in over 150 countries.

Lead the development of the business change, training and communication content and programs to promote the use of the services.

Establish, manage and energize global change networks to accelerate the adoption of the services.

Create effective communication channels and expand into new areas using techniques for segmentation, digital and micro-marketing.

Define and manage campaigns to reach the targeted audience, providing appropriate message making use of multiple communication channels.

Lead the creation of effective collateral.

Understand the technical concepts and business value of current and upcoming services.

Work closely with the other groups (global and local) to execute the programs, aligned with local country requirements.

Establish and maintain strong relationships with key stakeholders to ensure alignment with technology strategies.

Provide direction to the data analytics teams to deliver the information needed to understand the use of the services and reasons for both low and high adoption rates.

Utilize feedback (including analytics and surveys) to assess effectiveness of campaigns and alter accordingly.

Develop organizational capabilities (staff, processes, metrics, collateral and learning).

Establish relationships with, and manage, external agencies.

Consistently learn of, share, and apply best practices for communications and change management.
Analytical/Decision Making Responsibilities:
Can understand the nuances of technical service delivery and deployment across EY service lines and geographies.
Knowledge and Skills Requirements:
Knowledge and experience of business change management approaches and methodologies with emphasis on technology-led change.

Knowledge of multiple forms of digital marketing and communication.

Strong management capabilities with emphasis on program delivery.

Strong verbal and written skills including strong cross-cultural communication and the ability to create effective communications.

Excellent people management skills with ability to provide direction to multiple team members and build organizational capabilities.

Self-driven with ability to work independently without detailed oversight, but also a strong collaborator who values teaming.

Demonstrated track record as an innovative thinker who is able to deliver results.

Able to manage multiple competing priorities.
Other Requirements:
This isnota role requiring corporate communication skills. Rather, it requires a creative person who can understand the bigger picture, roll up their sleeves and apply B2C types of marketing skills to drive awareness and interest in the services we offer.

Occasional travel may be required.

The applicant may be asked to provide a portfolio with samplings of previous work which demonstrates an ability to perform in this role.
Education:
College degree in related field (i.e. Media and communications, Marketing, Psychology or Social Sciences) with an emphasis in organizational change management.
Experience:
At least 10 years of experience working with an organizational change team with a proven track record of delivering results.

Experience working in a large, heavily matrixed, multi-national enterprise.

Experience working with senior stakeholders.

Experience working with people in a variety of countries and cultures.
EY provides equal employment opportunities to applicants and employees without regard to race, color, religion, sex, sexual orientation, gender identity, national origin, protected veteran status, or disability status.