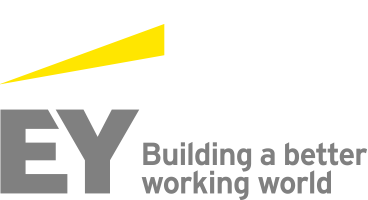 Job Information
EY

Markets Reporting Product Lead, Global Finance

in

United States
Markets Reporting Product Lead, Global Finance
Core Business Services
Requisition # GLO000YL
Post Date Sep 10, 2019
Job rank: Assistant Director / Manager
Preferred location : European location or NY area
Position Summary:
The Product Lead role is co-leading the Markets Reporting team with another resource of the same rank. The Markets Reporting Product Lead (Markets Data & Account reporting) has three main responsibilities:
Managing the entire global Markets Reporting data (MDFL) which is the basis for all Vision 2020 reporting (e.g. leadership, account, performance reporting provided through My Business, the R&A Report Library) and therefore supports very critical business processes. The role holder needs to ensure data quality, meeting SLAs, define and validate business rules and incorporate new data sources as well as react to changes to existing data sources (like Mercury, GFIS, Interaction, etc.) and therefore he is working very closely with the Mercury project team preparing for each Wave's deployment, supporting the testing and the hyper care cycles.
Additionally the role holder is responsible for communication and change management related to V2020 reporting and changes. So he acts as a change agent in regards to program Mercury and V2020 as the underlying concepts only become visible through reporting and the data the Markets Reporting team is providing to other tools (e.g. My Business, LEAD, Global Revenue Planning) functions (e.g. Talent or the R&A CoE team) and stakeholders.
Secondly, the role holder is managing the global Account Reporting called My Business Portfolio which provides critical Market's information to all account teams and therefore support team's in Markets Finance. Also in the role change management is key to ensure adoption, convince people of the benefits of the global reporting solution as well as react to and discuss new requirements and ideas to improve the tool to better support account teams.
Thirdly, the role holder is responsible for the Sub Account Management tool (SAMT) which is a key enabler for the large accounts which need support mimicking the client's way to organize its business. The tool needs strong oversight to ensure good quality and close alignment and communication with the account teams, global Markets and the GDS team helping with the maintenance of the SAMT structure.
The role holder needs to manage his functional team and the GDS team (CIQI) which helps with data validation as well as the IT (IMT) team which developing and maintaining the backend and frontend solutions related to Markets Reporting. The person will consult with stakeholders, functional and development teams to understand their needs with key focus to improve the system, processes and end-user support on a continuous basis. This role is part of the Reporting and Analytics Center of Excellence organization which is supporting all reporting and analysis needs within the firm globally
Essential functions of the job:
Manage teammembers across 3 different teams (2 functions) – IT resources have their ownPMO

Manage apretty big, complex and business critical backend and another front-end tool

Stay connectedwith the business and main stakeholders on changing requirements

Look for/becreative to find solutions for issues and challenging requirements and documentthe solution, socialize and validate it

Manage thefunctional production support processes and the life cycle of defects andenhancements

Analyze,estimate, schedule and validate production issues for deployment intoproduction

Supportend-users with data, access and application functionality related questions

Develop anddrive a roadmap for the backend and frontend tools

Makerecommendations on improvements required to increase the speed, accuracy andavailability of information

Constantlylook for opportunities to enhance the reporting tools to meet the changingneeds of the organization and aligning with the overall firm's strategy

Drive changemanagement towards Mercury, Vision 2020 and moving to a global reportingapproach

Create timelycommunications to ensure end-users are aware of delays / issues

Lead/moderateworkshops and provide subject matter expertise during workshops and trainingsessions as well as prepare content

Drive theglobal, virtual team towards efficiency

Contributetoward departmental guidelines and policies within the Reporting & AnalysisCenter of Excellence framework

Have theflexibility to work non-standards, hours, and be available for the Reportingapplications support when needed  
Analytical/Decision MakingResponsibilities:
Managing a live systems with 150k+ reciepients of the informationgenerated

As he needs to constantly needs to priortities tasks (e.g. productionissues vs. regular project/release work) across the 4 teams involved(functional, technical, validation and change mgmt/comms team)

Disucssions with business leaders, stakeholders and end-users (incl.partners, e.g. GSCP) are required to understand their needs, to explain certainconcepts and also to push back on certain requirements if they don't align withthe global strategy

Based on the amount of stakeholders and their seniortity it often resultsin problems to decide which tasks get priority.

Close alignment with other critical srouce systems (e.g. LEAD, globalrevenue planning) are required to assess changes on My Business but also onthese external tools and teams

A lot of proactive communication is required to keep all teams andstakeholders alinged and informed

Role holder has the final decision on the design of certain requirements,the validation and communication approach as well as scope of releases

Validation is key to ensure quality of the product and therefore very goodanalytical and SQL capabilities are required to come up with the rightapproach, to verify the results of the team members but at the same time to donot go down to the lowest level every time where is isn't required
Knowledgeand Skills Requirements:
Strongbusiness intelligence profile/experience to be link between the business andthe development team

Verydeep understanding of EY's main source systems (Mercury, GFIS, InterAction,GRPT, MDM, ARD, GHR)

Verygood understanding of the business rules based on Vision 2020

Goodunderstanding of key processes in finance and reporting – functionally andtechnically (e.g. multi-dimensional data models)

Verystrong technical knowledge especially with Data Modelling, SQL ManagementStudio, Excel as well as reporting/visualization concepts

Stronganalytical, interpersonal, client service and communication skills

Attentionto detail, accuracy, ability to understand user issues

GoodExperience with change management and training needs in reporting

Abilityand experience to work under high pressure and flexibility in regards toapproaches, working hours/days

Abilityto communicate target-oriented with leadership about issues, solutions andconsequences

Abilityto work and team effectively with clients and other virtual team members

Confidentin working with people from diverse cultural backgrounds

Calm,rational and structured approach to problem solving under pressure

Highpersonal quality standard

A good networkwith key stakeholders in Finance, Markets, BD and client servers (mainlyaccount teams
SupervisionsResponsibilities:
The role is about co-leading a medium sized team but the output is very critical to the business in regards to quality, time and coming up with solutions to changing business needs.
The role holder acts pretty independently and has to take a lot of decisions which are sometimes pretty critical in regards to data quality and time. If the role holder needs support during the decision making or backup the My Business team leader (Christian Pleines), the R&A Delivery Team leader (Axel Kuehn) as well as senior people of the R&A team (Marc Petersen, Chris Hinks, Dominic Gavin, Pascal Finet) are there to support the Markets Reporting team during critical decisions and project phases.
Managing the team's priorities/deliverables; explaining requirements, issues and impacts to the business; answering any questions as well as reviewing the team's output are key to the role.
Good collaboration and taking a leadership role by having the final decision is crucial when working with the other teams in IMT, GDS, Change Management, communication and training team (Finance Infrastructure and PES).
Other requirements:
Some travel, may be required, including up to 10% international travel
Working in a highly virtual team
Overtime is required during critical project phases (e.g. Mercury go-live activities, month-/year-end, critical phases of high profile projects
Other requirements:
Bachelor's degree in Finance, Information Systems or related discipline, or equivalent work experience

5 years + of working on reporting projects as a Business Analyst or Product Manager

Experience with reporting concepts and tasks (operational or functionally), reporting tools/technology as well as preparing and presenting information to end-users in different formats

Strong presentation, communication and project management skills

Good business intelligence experience working with IT and playing the role of the middle person between the business and the development team