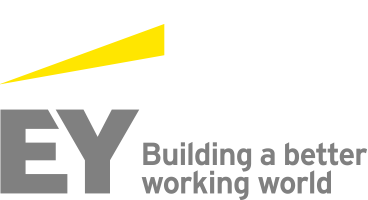 Job Information
EY

VP of Product Sales

in

United States
VP of Product Sales
Core Business Services
Requisition # GLO0016H
Post Date Oct 14, 2020
What is Pointellis™?
Pointellis™ is building the information infrastructure that allows pharma companies and the healthcare ecosystem deliver and scale individualized cell and gene therapies to patients. We work closely with pharma companies, healthcare providers and the wider ecosystem, such as logistics companies, to connect, monitor, and optimize relevant data and infrastructure from patient to biopharma to provider, thus enabling faster and safer delivery of individualized therapies to more patients.
Job Description
As we enter a new phase of growth, Pointellis™ is looking for a VP of Product Sales, who is passionate about our mission, and experienced in defining, leading and executing a global sales strategy for early-stage technology startups. You will be responsible for closing the first of many B2B commercial agreements with a variety of blue chip customers (e.g. biopharmas, logistics providers, hospitals) who are, together, shaping the future of cell- and gene-therapies. Your market conversations will also play a critical role in refining the our value proposition and pricing strategies, and help us refine our product-market fit. While product sales, customer acquisition, and defining the GTM strategy and sales team will be your key priorities, there is also an opportunity to help define and build out a robust sales and customer success operations team to support our rapidly growing business. Previous experience in life sciences and working within a professional services organization are a plus. This role is currently remote.
Responsibilities
Quickly develop a strong understanding of our mission, platform, products, market needs and the competitive landscape

Deliver on sales and customer targets and continue building out pipeline

Help refine and shape go-to-market strategy, value proposition, and pricing model

Hone existing customer relationships while identifying and nurturing new opportunities with industry leaders

Work closely with the product team and provide customer feedback to improve product-market fit and assess product readiness

Design, launch, and lead the global sales organization once products are market-ready

Be a player and a coach – close your own deals while managing the sales team's performance. Share best practices with the sales team and help them develop and grow the business

Maintain a high level of quality for all written and verbal communications
Qualifications
Demonstrated success selling B2B SaaS products, ideally in the life sciences or similar space

Demonstrated success in designing, launching and operating scalable B2B sales organizations for early-stage technology companies

Strong industry network in life sciences a plus

Experience leading a sales organization to the successful execution of sales targets

Experience building and executing successful go-to-market strategies, defining value propositions, developing pricing models

Experience within the regulatory and operational requirements of a large professional services (e.g. channel restrictions, working across business units and account teams, matrix structure)

Strong leadership, mentorship and people management skills

Undergraduate or advanced degrees in life sciences or related or equivalent experience

Purpose-driven
Compensation
About EY and Pointellis™
Breakthrough discoveries in cell and gene therapies offer new hope to people with a range of diseases. But how do we make them available to every patient and family that can benefit?
Cell and gene therapies can change people's lives, and EY is going to be part of the ecosystem needed to make it happen. We're working with leaders in health, life sciences, logistics and other sectors to build Pointellis™, an information exchange that will be critical to the widespread adoption of this breakthrough medicine. ()
An ecosystem with Pointellis™ at its core will have the capabilities, services and analytics needed to revolutionize patient outcomes, at scale.
Robust, compliant and secure information provided through Pointellis™ will allow each value chain participant to focus on executing their important roles in the treatment journey:
Patients will better understand where their treatment is through their own patient-support application.

Physicians will have up-to-date information of the patient's therapy status in order to make timely care decisions.

Case workers can track and trace patient tissues, blood samples and finished therapies all the way through the treatment process.

Manufacturers are able to optimize their manufacturing capacity so as many patients as possible can receive treatment.
At EY, we want to help make cell and gene therapies available to every person and family that can benefit. By doing what EY teams do best — harnessing the transforming power of data, technology and stewardship of information — we can allow everyone else in the ecosystem to focus on what they do best, from developing new science, to delivering outstanding logistics, to giving patients the best medical care possible.
This is how we're building a better working world.
EY provides equal employment opportunities to applicants and employees without regard to race, color, religion, age, sex, sexual orientation, gender identity/expression, national origin, protected veteran status, disability status, or any other legally protected basis, in accordance with applicable law.