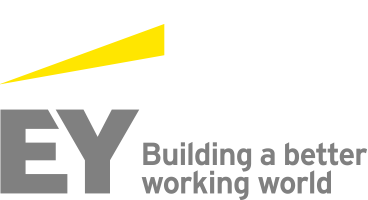 Job Information
EY
Senior MS SQL Developer

in

Warszawa

,

Poland
Senior MS SQL Developer
Core Business Services
Requisition # WAR00181
Post Date Jun 11, 2019
About EY GDS
EY Global Delivery Services means 29.500 specialists providing globally IT, HR, finance, project management and strategic business services to EY member firms. In addition we deliver support and solutions to clients from all over the world.
Technology is a global organization that works with our internal clients, to provide IT support and solution to client teams, internal support functions and global projects and programs. Over the next few years, GDS Poland will increase the number of IT professionals in its center to develop and support EY's business and internal applications. These professionals include IT project managers, business analysts, software architects, infrastructure engineers.
Technology team maintains and enhances EY's IT infrastructure and works for our internal clients across the globe. You will work with EY locations, supporting our service lines and key business processes or be part a dedicated IT team handling cross-organizational initiatives and transformational projects.
Technology supports our technology needs through three business units:
Information Security (Info Sec) - Info Sec prevents, detects, responds and mitigates cyber-risk, protecting EY and client data, and our information management systems.

Client Technology (CT) - focuses on developing new technology services for our clients. It enables EY to identify new technology-based opportunities faster, and pursue those opportunities more rapidly.

Enterprise Workplace Technology (EWT) – EWT supports our Core Business Services functions and will deliver fit-for-purpose technology infrastructure at the cheapest possible cost for quality services. EWT will also support our internal technology needs by focusing on a better user experience.
Job Summary:
Senior MS SQL Developer will join EWT team. Main responsibilities of this role are the development of new applications together with the maintenance of existing ones. This covers the whole applications lifecycle from Design, Build, Transition to post-deployment operational support. It is expected from this role to properly engage and cooperate with other IT roles/teams like PM, BA, Architect, DBA, operational support and security
Essential Functions of the Job:
Develop and deliver technical systems.

Understand and implement EY SADS (Security Application Development Standards).

Maintain adherence to architectural standards/principles, global product-specific guidelines, usability design standards, etc.

Participate in the development and review of documents to comply with SDLC methodologies [e.g. Engineering Work Breakdown Structure (WBS), estimation, Solution Design Document (SDD) and Software Architecture Documents (SAD)].

Provide support and documentation to assist in sustaining the project during the transition to production where necessary.

Adhere to Application Engineering methodologies, standards, code reviews.

Provide feedback regarding application engineering methodologies, standards and leading practices when appropriate.

Identify potential points of contention for missed activities and notify project leadership of situation and remediation plan.

Minimize technical exposure and risk on projects.

Technical deliverables (i.e., code and documentation) on projects assigned.

Translate detailed Requirements and Design and Solution Architecture deliverables into detailed design specifications.

Maintain effective and consistent communication within the team, with peers, the leadership team and the peers in other IT groups.

Proactively raise issues to Technical and Group Leads when necessary.

Produce high quality application engineering deliverables in accordance with the project timeline (application code, tests results, documentation etc).

Build and unit test a project to detailed design specifications.
Analytical/Decision Making Responsibilities:
Proactively anticipates project issues before they occur; defines the problem; identifies possible causes; works with team to identify solutions; selects and implements most appropriate solution.

Applies judgment in implementing Application Engineering methodologies, processes, and practices to specific requirements of projects/programs which may include product design engineering, information security, code maintainability and reliability.

Sound analytical skills and problem solving skills needed to manage multiple technical challenges simultaneously per each project assigned when needed.
Supervision Responsibilities:
At least bi-weekly meetings with Application Engineering Leader

Frequent meetings with other function within and outside the team including project meetings
Knowledge and Skills Requirements:
PRIMARY SKILLSET
Solid interpersonal communication and team skills required to operate as a contributing member of global technical teams that deliver quality services.

At least 7 years of relevant hands on work experience building, integrating and delivering enterprise-wide web and windows applications using Microsoft and other technologies for large organizations on complex projects.

Strong knowledge and experience in all IT methodologies and life cycles that will be used.

7+ years of experience of working with applications that have a SQL Server backend (SQL Server 2012R2 and newer).

Relevant experience of working with ETL / SSIS.

Relevant experience of working with SSRS.

2-3 years of experience with Team Foundation Version Control and Git.

Demonstrated expertise in application design and construction, work breakdown structure of items, design and code reviews, unit test and build activities, deployment and performance related activities, documentation, support and training/mentoring.

Excellent communication skills, verbal and written.
SECONDARY SKILLSET
Windows Azure (Cloud) platform experience.

Building Power BI solutions

Experience with Oracle database.

Experience of working with SSAS.

Demonstrated ability to build strong working relationships.

Ability to work within diverse, global, virtual teams.
NICE TO HAVE
Any experience with the .NET, C#, webservices, sharepoint.

Experience with Object-Relational Mappers such as Entity Framework, LINQ, NHibernate.

Any experience of REST API concept.
Other Requirements:
Availability during non-standard office hours, for example to join conference call with person outside of the time zone and availability for short, infrequent trips abroad
Job Requirements:
Education:
Bachelor's degree in a technical field and/or equivalent work experience.
Experience:
7 years of development work
Certification Requirements:
MS .NET or SQL certificates are pluses
What working at EY GDS offers?
In EY GDS you can count on stable employment and upgrading your career. You will meet people and gain important knowledge and insights that will stay with you throughout your professional life.