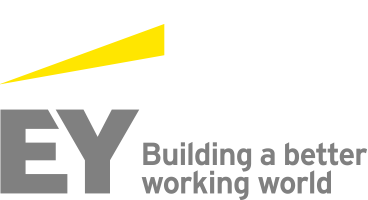 Job Information
EY

Digital Solution Architect - Tech Consulting Senior

in

Washington

,

District Of Columbia
Digital Solution Architect - Tech Consulting Senior
Consulting
Requisition # UNI00FTF
Post Date Apr 12, 2021
THE OPPORTUNITY
At EY, there is no such thing as a typical day – every day brings forth new objectives and challenges to solve. We are seeking well qualified, passionate individuals who are keen to solve client challenges, provide exceptional client service to align with EY's purpose of Building a Better Working World.
EY's Technology Transformation - Architecture practice is seeking well-qualified End-End Digital Architects at the Senior and Manager level. Our architecture practice is recognized by industry analysts as a leader in leveraging business and enterprise architecture to drive strategic business transformation through enhanced IT capabilities. We serve clients across all major industries and work with organizations of different sizes, helping guide them to achieve business success while delivering strategic IT value. Our practice currently has 300professionals worldwide and is rapidly growing to meet increased client needs.
EY's architecture practice focuses on the following capabilities:
Digital BusinessTransformation via Technology: We blend strategic use of digital technology with business acumen to strategize the future, design future state capabilities, and then, assist in leading their implementation
Architecture Design andSolution Implementation : We design and implement creative architecture solutions for our clients' enterprise end-end digital needs including helping modernize legacy technology by leveraging modern web, mobile, cloud, social computing, search, eCommerce, Internet of Things, Microservices, DevOps, Content Management, Artificial Intelligence, Blockchain and other emerging technologies to create best possible customer, employee, supply chain and partner platforms and experiences with strong emphasis on all layers of architecture (strategy, organization, capabilities, processes, data, applications and underlying technology infrastructure)
As a Senior Consultant (or a Managing Consultant) in the Architecture practice, you will play a very critical role in executing our go-forward strategy and assisting organizations through their architecture journeys. We look for individuals who have a keen critical thinking mindset and who have a passion to solve complex business and technology challenges. You can expect to work across multiple industries in diverse teams, tackle unique client challenges and in the process learn a whole lot by developing a holistic view of the architecture.
The key responsibilities for this role include:
Advising organizations in imagining, designing, andimplementing competitive business capabilities that harness emerging andscaled technologies (web, mobile, cloud, social computing, search,eCommerce, microservices, DevOps, Identity and Access, Internet of Things,Content Management, Artificial Intelligence, Blockchain and other emergingtechnologies)

Advising organizations in imagining, designing, andimplementing competitive business capabilities that harness emerging andscaled technologies (web, mobile, cloud, social computing, search,eCommerce, microservices, DevOps, Identity and Access, Internet of Things,Content Management, Artificial Intelligence, Blockchain and other emergingtechnologies)

Assisting in research and use of industry standardframeworks and patterns

Working with project teams to establish overallenterprise architecture landscape that converts strategic outcome tovarious solution architecture areas including technology, information,data, security, and integration

Developing target state solution architectures, performarchitectural assessment and gap analysis and help formulate the overallsolution strategy and roadmap

Assisting senior architects with building out referencearchitectures and guiding clients through the execution of referencearchitecture

Specially focus on exceptional experience, scale,security and value extraction from suggested technology sets

Working with project teams to translate solutionarchitectures to implementation artifacts including code, configuration,environment and others to name a few. It is critical for our architects towork with engineering teams to guide teams and shape in delivery includingtaking a role in performing proof of concepts and other incubators thathelp in translating solution to deployments

Serve as an evangelist for 1-2 areas of emergingtechnology

Team with client technology professionals, and/orthird-party strategic alliances

Develop long-term relationships and networks bothinternally and externally
SKILLS AND ATTRIBUTES FOR SUCCESS
To qualify for the role, you must have:
A bachelor's degree with approximately 5+ years ofrelated work experience in an architecture or related discipline; or agraduate degree and 3+ or more years of related work experience, or 10 ormore years of overall related work experience.

Three plus years of experience in least two of thefollowing areas:

Large scale web and mobile app development

Large scale eCommerce deployment

Large scale Content Management

Large scale data and analytics with mix of traditionalwarehousing and dealing with unstructured data (e.g. Hadoop) and moderndeployment in cloud environments

Large scale Infrastructure Management (Cloud adoptionfor IaaS, PaaS or SaaS)

Digital supply chain and digital factory environment

Social media and social collaboration in consumer andemployee spaces

Deployment of enterprise search, knowledge management

Deployment of emerging technology (e.g. artificialintelligence, facial recognition, blockchain etc. in production)

Large scale identity and access management deployment

Large scale Internet of things deployment (IndustrialIoT or consumer IoT)

Large scale microservices implementation (OpenShift,Cloud Foundry, Mesosphere etc.) with flexible development frameworks (Springboot, Lagom etc.)

Large scale experience with non-traditional databasesand app frameworks (e.g. SMACK, RAIL etc.)

Large scale DevOps and CICD automation

Experience working with product suites e.g. Microsoft,Java, Oracle, IBM, Amazon, Salesforce etc. to name a few

Experience supporting one full-lifecycle project – fromanalysis of business and technology requirements to design and buildscalable enterprise application architectures and recommend courses ofaction to ensure technology is consistent, usable, secure and adds valueto clients' businesses

Solution architecture experience with focus ontechnology architecture, information architecture, data architecture,application architecture, security architecture, and integrationarchitecture

Ability to use architecture frameworks, patterns andbest practices, technology vision, opportunities and challenges, inaddition to exploring emerging technologies and innovations

Hands-on programming experience in various developmentplatforms

Experience participating in governance processes e.g.ARB is huge plus, Drive the definition and adoption of enterprisereference architectures and development standards using frameworkslike TOGAF, Zachman

A strong understanding of DevOps principles withexperience in each of the DevOps areas of practice (Source Control – TFS,GIT, GitHub, CI – MSBuild, Test/Automated Test- XUnit.

Strong written and verbal communication, presentation,client service and technical writing skills, coupled with a stronginterest in further developing and integrating enterprise businessprocesses with technology skills

An aptitude to handle complexity and ambiguity.

Strong written and verbal communication skills.

Demonstrated ability to execute tasks and deliverprojects.

Willingnessto be a part of high-performing teams in a diverse and uncertain businessenvironment

Currentknowledge of global industry and IT trends and the impact that thesemight have on an organization

Abilityto build and maintain relationships with clients and various stakeholders

Abilityto work individually with minimal supervision

Thesuccessful candidate must also be willing and able to travel 70-90% ofthe time.
Ideally you will also have -
o Fluency in the development and use of solution architecture frameworks and patterns.
o Experience learning and implementing technologies from a broad spectrum, including working familiarity from one or more technologies like cloud development, AI, blockchain, and Internet of Things (IOT) technologies
o Certification in solution architecture, e.g. Java EE Enterprise Architect, from a recognized organization
o Experience in similar consulting firms and demonstrated track record of providing consulting services to organizations
o Experience with systems integration (including delivering projects related to COTS, custom, ERP, CRM solutions etc.) and deep expertise in software development methodologies (agile, waterfall).
o Familiarity and exposure to Enterprise Architecture frameworks and methodologies (Zachman, TOGAF, Gartner, etc.).
What we look for -
Technical expertise in the architecture disciplineincluding enterprise architecture, data architecture, solutionarchitecture

Well qualified candidates with experience in clientserving roles with professional services organizations

Proven ability to work under pressure and tightdeadlines
What working at EY offers -
We offer a competitive compensation package where you'll be rewarded based on your performance and recognized for the value you bring to our business. In addition, our Total Rewards package includes medical and dental coverage, both pension and 401(k) plans, a minimum of 18 days of vacation plus twelve observed holidays and 10 personal care days, and a range of programs and benefits designed to support your physical, financial and social well-being. Plus, we offer:
The opportunity to manage a portfolio of talent withina designated service line

A collaborative environment where everyone workstogether to create a better working world

Excellent training and development prospects, boththrough established programs and on-the-job training

An excellent team of senior colleagues, dedicated tomanaging and varying your workload
About EY
As a global leader in assurance, tax, transaction and advisory services, we hire and develop the most passionate people in their field to help build a better working world. This starts with a culture that believes in giving you the training, opportunities and creative freedom to make things better. So that whenever you join, however long you stay, the exceptional EY experience lasts a lifetime.
If you can confidentlydemonstrate that you meet the criteria above, please contact us as soon aspossible.
Join us in building a better workingworld.
Apply now.
EY provides equal employment opportunities to applicants and employees without regard to race, color, religion, age, sex, sexual orientation, gender identity/expression, national origin, protected veteran status, disability status, or any other legally protected basis, in accordance with applicable law.