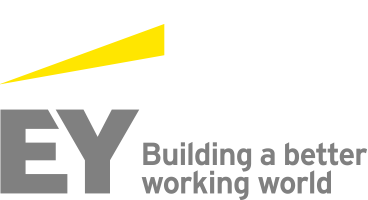 Job Information
EY

Experienced Manager

in

Wrocław

,

Poland
Experienced Manager
Core Business Services
Requisition # WRO003RC
Post Date 1 day ago
EY GDS (Global Delivery Services) means 40.000 specialists providing globally IT, project management and strategic business services to EY member firms. In addition we deliver support and solutions to clients from all over the world.
The opportunity
The selected candidate will:
• The primary responsibility of the CT Experience Manager (EM) is to manage the schedules of CT professionals within their functional groups
• EMs focus on matching resource needs with availability while taking into consideration the skills required, personal preferences, and engagement objectives
• EMs will work across the EM team and with Domain Leads to make recommendations regarding utilization of CT professionals, alignment of resources according to the functional teams and firm's strategic plan, and analysis of operational results as required
Your key responsibilities:
• Assigns appropriate CT professionals to engagements by assessing all information presented, reviewing options available and presenting recommendations based on CT scheduling policies and product team requirements. Challenge hours and personnel scheduled as appropriate to make sure of efficient utilization of resources
• Review actual and projected utilization, anticipate availability, and proactively work to decrease unassigned time while balancing the workload of all CT professionals supported
• Promotes and monitors the sharing of resources; network with other team members across product teams to address resource needs and/or conflicts
• Manages conflict resolution by identifying appropriate alternatives in a timely manner considering engagement requirements and developmental goals of professionals supported
• Builds relationships and communicates continuously with CT professionals to identify personal schedule preferences and/or career development issues
• Focuses on engagement needs while balancing the preferences of the individual
• Proactively identifies and addresses scheduling issues (i.e. excessively high/low utilization, morale issues, performance issues, staff/engagement/client issues)
• Reassigns projects as personnel, client, and/or engagement scope changes occur
• Monitors unassigned resources and acts as a primary point of contact for local unassigned professionals
• Fills open needs as identified. Proactively reviews projects that may be able to release individuals to meet requirements
• Provides pertinent resource planning details and analysis to assist in supporting the region's fiscal planning activities
• Regularly communicates to Functional Leaders and EMTL regarding headcount activity and any known performance issues
• Counsels with levels supported as needed/requested; raises individual issues to appropriate leadership
• Coordinates with Campus and Experienced Hire Recruiters in supporting the onboarding process for professionals entering the service line
• Participates in onboarding providing details to new hires on the experience management process
• Works with Product EM and EM Team Lead to resolve CT personnel issues, identify appropriate trainings/development plans, etc.
• Participates in regular CT Functional Team calls, CT All Hands, and broader EY conference calls and webcasts
Skills and attributes for success:
Appropriately prioritize staffing decisions based on engagement objectives, specialization requirements, timing constraints, staffing continuity and geographic considerations

Identify performance or morale issues of CT professionals, addressing appropriately with the EM Team Lead as needed

Identify over/under utilized CT professionals; proactively identifying additional resources/work to bring utilization in line with their peer group

Negotiate with Doman Leads/EMs to identify the most effective and efficient utilization of time to meet staffing priorities for the market/region

Effectively manage conflicts between engagement teams

Bachelor's Degree or equivalent work experienc

Minimum 2-7 years of experience

Experience in a Professional Services Firm is desired, but not required

Proficient in Microsoft applications
What we look for:
A self-starter, independent-thinker, curious and creative person with ambition and passion
What working at EY offers:
In EY GDS you can count on stable employment and upgrading your career. You will meet people and gain important knowledge and insights that will stay with you throughout your professional life.
If you can confidently demonstrate that you meet the criteria above, please contact us as soon as possible.
Make your mark.
Apply now.