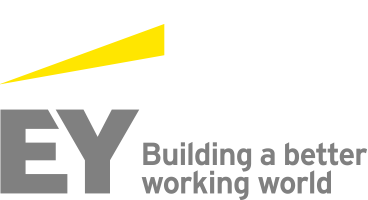 Job Information
EY

Full Stack .NET Developer

in

Wrocław

,

Poland
Full Stack .NET Developer
Core Business Services
Requisition # WRO002BS
Post Date Jul 10, 2019
About EY GDS
EY Global Delivery Services means 29.500 specialists providing globally IT, HR, finance, project management and strategic business services to EY member firms. In addition we deliver support and solutions to clients from all over the world.
EY Technology is a global organization that works with our internal clients, to provide IT support and solution to client teams, internal support functions and global projects and programs. Over the next few years, GDS Poland will increase the number of IT professionals in its center to develop and support EY's business and internal applications. These professionals include IT project managers, business analysts, software architects, infrastructure engineers.
JobDetails:
As a full stack engineer in NITRO, you will be in the thick of things! You will work on the most difficult & fun phases of technology innovation:
Have fun experimenting with emerging technology,participating in hackathons etc;

Participate in ideating, innovating and incubatingideas to life

Work closely together with mainstream engineeringfunctions to ensure prototypes/MVPs can form the basis for production solutions

Have Strong tolerance for ambiguity

Quick learner with "can do" attitude
Analytical/Decision Making Responsibilities:
Be very strong in data structures, problem solving,building to scale by leveraging cloud computing

Handle ambiguity and able to move forward withimperfect information and get things done in a rapidly changing environment

Must be comfortable working in an environment whereideas are challenged

Takes pride in producing clean, re-usable code andtakes full ownership of the quality of code
Knowledge and Skills Requirements:
Expert / polyglot programmer in .NET/.NET Core (C#)

Experience in front end / UI technologies includingframeworks such as React/Angular/Backbone/Bootstrap/Node. Proficiency inMobile/Responsive UIs would be an added advantage

Experience in developing and deploying applicationsin SharePoint/Office 365 would be an added advantage

Experience in build/CI/CD tools: Azure DevOps(Preferred), Ant/Maven/Gradle, Jenkins, GIT.

Experience in developing resilient web services(microservices etc). Great understanding of RESTful architecture.

Proficiency in data modelling, databasetechnologies (both SQL –preferably SQL Server - and No SQL), ORM Tools (EntityFramework etc) and Data Visualization/Analysis (Power BI).

Experience in web development with large/internetscale consumption (distributed, scalable and high-volume systems)

Familiar with DevOps, Agile/Scrum.

Experience in use of cloud computing especiallyPlatform as a Service (Azure preferred)

Keen understanding of Application, Infrastructureand resilience.

Experience with software and product developmentlifecycle (incl. coding, coding standards and reviews, source control, testing,debugging, build, deployment and operations)
Required
B.E./B.Tech in Computer Science or related fieldfrom a top tier engineering institution
Experience:
4-7 years of overall experience in applicationdevelopment in product organizations
You are Global, i.e.
Cancoordinate / collaborate with teams & stakeholders in multiplegeographies

Canquickly form strong working relationships with colleagues within and outsideyour location

Solidbusiness acumen, management and marketing communication skills

Significantexperience in presenting ideas, papers, patents to varied audience