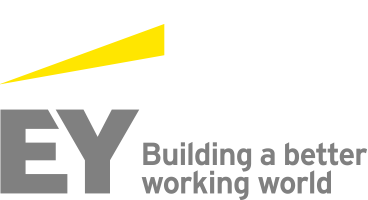 Job Information
EY

Global Reporting Lead for Global Assurance

in

Wrocław

,

Poland
Global Reporting Lead for Global Assurance
Core Business Services
Requisition # WRO002JU
Post Date 5 days ago
EY GlobalDelivery Services means 31.000 specialists providing globally IT, HR, finance,project management and strategic business services to EY member firms. Inaddition we deliver support and solutions to clients from all over the world.
The opportunity
The Global Reporting and Analytics Centre of Excellence provides reporting and analysis support to finance leaders in Global, Area, Service Line and Region roles. This vacancy is to provide support to the Global Assurance Finance team as the Global Assurance Reporting Lead within the R&A COE.
This role manages the provision of standard and ad hoc reports to Global Assurance and provides support on forward looking plan and forecast reports, and advice and assistance on ad hoc projects.
The successful candidate will be an experienced assistant director with at least two years' experience operating at that rank.
The role requires an excellent knowledge of the Global Reporting Applications (Financial and Markets reporting) and an interest in and willingness to learn about the wider range of reports available via the Report Library, and how those can add value to Global Assurance.
Critical to success in this role, will be an ability to collaborate effectively and proactively with both your customer (Global Assurance) and with your fellow colleagues in the R&A COE who will assist with the delivery of agreed reports. The ideal candidate will be skilled in financial reporting and analysis, and effective at prioritizing and monitoring multiple requests. A good understanding is needed of the financial P&L and of metrics such as GTER and Account Margin.
This role provides an exciting development opportunity for a person wishing to expand their insights and knowledge of reporting and analysis activities for one of EY's largest Service Lines. The linkage with the wider R&A COE team provides an opportunity to leverage and learn of best practice reports developed in other service lines.
Your key responsibilities
Manage weekly and monthly standard reportsincluding the weekly financial flash and monthly results data pack.

Coordinate the reporting support provided by theR&A COE team based in Bangalore. Review with the team the current listof regular reports, streamline those where possible, and then organise anefficient and accurate production of the agreed report listing.

Develop greater use of "visualization" inreporting products to help ensure that they are impactful and can quicklyconvey key messages.

Keep track of the wider listing of reports andanalysis available via the Report Library and for Markets Analysis viaThought Spot. Consider which of the available reports may add value forthe Global Assurance Finance team, Liaise with the other Service Line CRLsin the R&A team to promote sharing of best practice on managementreports and analysis

Provide support to Global Assurance on ad hocreports and ad hoc analysis. This may involve defining a specification fordifferent data metrics needed for an analysis, and then liaise with themore technical members of the team on the extraction of that data.

Assist with theproduction of management reports for MLP, Financial Forecast and FinancialPlans.
To qualify for the role you musthave
A strong understanding of financial management reportingand analysis is essential. The ideal candidate will have knowledge of theEY reporting applications especially Financial and Markets reporting andthe related key concepts

An experience assistant director who hasdemonstrated that they can be successful at this rank (2 years of relevantexperience at this rank is preferred)

Graduate and/or professional certification in abusiness related subject matter (i.e. Accounting, Finance) is required toperform this position

Advanced Excel & knowledge of reporting andanalysis products - ability tomanipulate and draw trends from large amounts of data. Familiarity withReporting and Dashboard solutions including visualization skills are aplus.

Highly team oriented approach, with flexibilityregarding tasks undertaken and the ability to prioritize a number ofconflicting demands to meet exacting deadlines

Strong interpersonal skills - can work alongsideand gain the trust and respect of stakeholders at all levels of seniority.Excellent communication skills – written and verbal

Global mind-set; ability to work effectivelyas a virtual team member
Ideally, you'll also have
Graduate and/or professionalcertification in a business related subject matter (i.e. Accounting,Finance)

Spotfire / Tableau skills wouldbe advantageous.
What we look for
We're interested in professionals who are eager to be the 'Go To' contact for financial and operational issues while supporting the CBS Leaders and act as a trusted business adviser, develop effective working relationships with the extended Finance team and leadership, becoming a key point of contact.
What working at EY GDSoffers
In EY GDS you can count on stable employment and upgrading your career. You will meet people and gain important knowledge and insights that will stay with you throughout your professional life.