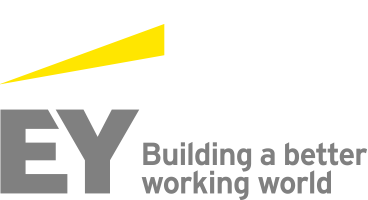 Job Information
EY

HR Associate with Dutch

in

Wrocław

,

Poland
HR Associate with Dutch
Core Business Services
Requisition # WRO002V5
Post Date 2 days ago
HR Associate with Dutch
EY Global Delivery Services means 38.000 specialists providing globally IT, HR, finance, project management and strategic business services to EY member firms. In addition we deliver support and solutions to clients from all over the world.
Opening Paragraph
At EY GDS Poland we provide high quality and value-added support to our customers who are EY firms, working to agreed principles of exceptional client service. With this opening we create opportunity to provide HR support for EY practice offices in Netherlands and Belgium.
The opportunity
It's all about knowing right answers based on procedures, regulations and supporting systems. When you join our talent team, you will be right at the heart of that challenge acting as an expert for a wide range of EY employees throughout their lifecycle at EY. Doing this you will use leading business tools and methodologies which will give you a chance to explore your technical knowledge.
Your key responsibilities
In this specific role you will be responsible for administration of all EY employees data in Netherlands and Belgium. You will be successful in this job when you keep in mind privacy and security of EY employees personal data as well as have highest attention to time and quality standards. Moreover, it is all about relation – building meaningful and professional bonds with our customers, team members and superiors .
Your job will be to support whole range ofvarious queries from hire to termination

You will also prepare contracts for new hires

You will assist EY employees in HR relatedqueries via phone and email

You will process data based on system reports andwith use of automation tools
Skills and attributes for success:
You feel comfortable and fluent in communicationin Dutch and English

Customer oriented attitude and focus oncommunication skills is your strength

Good excel knowledge and excellent organizationskills are also vital for this role
What we look for:
More than anything we areinterested in people who demonstrate model commitment level, positive attitude,trustworthiness and flexibility

Problem solving skills arevital for this role as they will help you to decide upon particular steps ofcountry specifics, rules and procedures with highest attention to time andquality standards

We are also looking for a teamplayer with an improvement mindset
What working at EY GDS offers:
You will be offered a variety of challenges to learn and implement, gain specific knowledge in HR field. You'll have the opportunity to take part in a wide range of soft-skill and technical trainings. What is more, you'll have a chance to excel your language skills during daily cooperation with our colleagues and clients. This role exposes you to truly global environment of a fast growing organization with all development opportunities it offers. If working in a dedicated, creative and enthusiastic team sounds good for you, don't hesitate to apply.