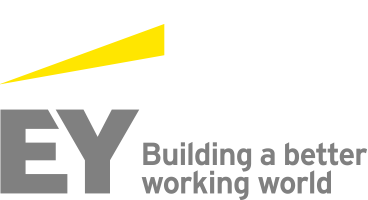 Job Information
EY

Product Manager

in

Wrocław

,

Poland
Product Manager
Core Business Services
Requisition # WRO003OH
Post Date Jun 11, 2021
EY Global Delivery Services means 40.000 specialists providing globally IT, project management and strategic business services to EY member firms. In addition we deliver support and solutions to clients from all over the world.
EY Client Technology is looking to fill a number of Product Manager roles.
These people will own one or more EY Client Technology Products, Hosted Services, or Offerings ("Product"), and will be accountable for managing these products.
This includes all aspects of managing their Product(s): Financial Management and planning, Roadmap, Build and evolution, compliance, marketing and go-to-market, support, customer satisfaction
Essential Functions of the Job:
End-to-end ownership for the entire Product Lifecycle for one or more Technology Products, Hosted Services, or Offerings ("Product")

Must demonstrate ownership, leadership, confidence and passion for their Product(s)

Must have a passion for marketing and sales, as well product development

Must have knowledge and experience of Product Management Lifecycle from initial business case to retirement

Must align to EY Values, and be interested in long-term creation of value through trusted relationships

Must have experience working with and managing vendors

Must have Agile knowledge and experience

Must have excellent written and verbal communication skills in English, and experience of working in multiple locations, cultures and markets

Must at all times comply with EY Code of Conduct, Policies and Standards

Must be able and willing to travel to EY local markets, including but not limited to India, UK & EU, US, South America, Australia
As a Product Manager, will be responsible for:
Market research with respect to new Product(s) and/or competitors to new/existing Product(s)

Establishing and leading governance for the Product, including managing key stakeholders from across EY Service Lines and Functions through the lifecycle

Understanding the needs from the service line Product Managers and Application Engineering teams, and translating those into technical capabilities, collecting feedback and ensuring satisfaction with delivery

Creation and maintenance of the product roadmap, including milestones/dates/features/releases

Oversight and approval of product requirements, ongoing prioritization (backlog grooming), and ensuring business cases are robustly estimated and tracked against these through the product lifecycle

Establishing a robust business case, financial plan, and financial tracking to ensure the Product remains appropriately funded through its lifecycle

Tracking and reporting Product Status against agreed KPI's (Market potential and success, solution adoption, Benefits/Business Case, Pipeline and revenue generation from the product, customer satisfaction etc)

Delivery of Product Build, Maintenance and Incremental enhancements of the Product to budget

Creating an internal marketing plan and actively promoting their Product within E&Y at steering meetings, on internal webcasts, by publishing articles and success, through EY newsletters and via learning events

Understand technology products and be able to translate business vision to technical vision for product delivery

Define strategy and tactics to implement Engineering standards in the product/s within scope

Influence on other Product Managers and drive consistency in the creation, maintenance and retirement of platform capabilities

Contribute to and adhere to common product management best practices and standards across CT Engineering for platform products.
Product Managers will work with their Product Owner(s) (detailed functional lead, product backlog owner as per "ScaledAgile Methodology), ScrumMaster(s), Developers, Test, Security, Compliance and Support Teams to build, test and support their Product, and collaborate with Service Line Product Managers to meet their requirements
In doing so, they need to ensure that they do this:
In an inclusive and supportive manner, irrespective of age, race/ethnicity, gender, sexual orientation, religion, (dis-)ability and location

They manage any direct reports in-line with EY policies and standards

They work with indirect reports in other EY teams in a respectful and supportive manner
Beneficial Experience:
Any of the following skills or experience welcomed:
Experience of working within EY or a similar global Partnership

Good understanding of cloud services (Iaas and PaaS), and licensing

Technology background and experience

Marketing background and experience

Product background and experience

Consulting background and experience

Agile leadership and/or certifications

Good appreciation of Microsoft Azure offerings
Job Requirements:
Education:
Bachelor degree or Masters / PhD from a recognized university. Any subject considered subject to experience
Experience:
At least 10 years' experience in creation, management and/or go-to-market of technology-based Products

Work experience with end to end product lifecycle management is required

Work experience in a service delivery organization / firm preferred.
If you can confidently demonstrate that you meet the criteria above, please contact us as soon as possible.
Build your legacy with us.
Apply now.