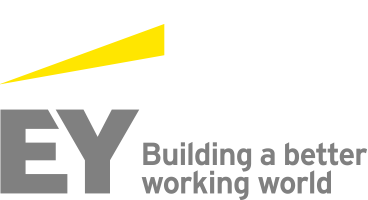 Job Information
EY

Program Manager

in

Wrocław

,

Poland
Program Manager
Core Business Services
Requisition # WRO0033I
Post Date Sep 15, 2020
EY GDS (Global Delivery Services) means 40.000 specialists providing globally IT, project management and strategic business services to EY member firms. In addition we deliver support and solutions to clients from all over the world.
Fueled by strategic investment in technology and innovation, Client Technology seeks to drive growth opportunities and solve complex business problems for our clients through building a robust platform for business and powerful product engine that are vital to innovation at scale. As part of Client Technology, you'll work with technologists and business experts, blending EY's deep industry knowledge and innovative ideas with our platforms, capabilities, and technical expertise. As a catalyst for change and growth, you'll be at the forefront of integrating emerging technologies from AI to Data Analytics into every corner of what we do at EY. That means more growth for you, exciting learning opportunities, career choices, and the chance to make a real impact.
The opportunity
The selected candidate will:
Responsible for the management,direction and leadership of a program, which consists of a group ofrelated projects, subprograms, and/or program activities, in alignmentwith strategy, commitments and goals

Oversees and manages theoverall design, building, and testing of IT programs, services andsolutions - on time, within budget, meeting client/business requirementsand in compliance with all relevant standards

Leads project teams consistingof cross-functional, global and virtual groups and directly supervisesstaff, ensuring the appropriate expectations, principles, structures,tools and responsibilities are in place to deliver the program and deliverexcellence

Delivers a scalable transitionprocess to support the deployment of services into production

Builds successful partnershipand persuades and influences internal and external stakeholders acrossdiverse disciplines to promote engagement with the program and getstakeholder buy-in

Proactively identifies risksand issues on programs and leads the team to develop risk management andissues management plans​
Your keyresponsibilities
Within large projects, definesand maintains realistic project plans, monitors progress against agreedquality and performance criteria and ensures programs of work arecorrectly allocated and resourced

Performs the relevant programmanagement processes - i.e. initiate, plan, execute, monitor and controland close, and the supporting processes e.g. scope, cost, time, issue,risk, resource, communication, stakeholder management

Presents projects plans, technicalroadmaps, risks and recommendations to senior business leaders within EYand with clients

Identifies scenarios,formulates specs for design and engineering to deliver on-time

Works with project managers toprovide support and guidance for the individual projects within a programof work and may manage people / teams​.

Leads the development andimprovement of project governance framework for use across programs ofwork

Builds long-term relationshipswith internal and external IT and business leaders, ensuring engagementand formal agreement from a diverse range of stakeholders throughout

Leads the development ofRFP/RFI process.
Skills and attributesfor success
Expert knowledge of ProjectManagement, IT governance formulation, and team management

Knowledge of IT riskmanagement, IT standards and policies formulation

Robust understanding of ITinfrastructure design and delivery

Strong financial acumenensuring financial metrics are met across multiple projects and revenueenhancement opportunities are modelled and implemented where applicable
To qualify for the role,you must have
Bachelor's degree in Business,Engineering, IT, Science, other Technical qualification or related fieldpreferred

More than 10 years in acorporate IT environment

Demonstrates understanding ofscope, schedule and planning; understanding of time management, resourcemanagement cost management. Possesses good project management skills.

Good experience inclient-facing roles

Experience of working withincomplex, matrixed multi-location teams

Experience of working in largeprograms of work

Proven experience instructuring and executing complex projects as a project manager

Experience applying formalproject management methodologies and disciplines for a program or multipleprojects

Managed the end-to-endlifecycle of an infrastructure transformation program

Experience establishinggovernance structures that facilitate and drive decision-making,trade-offs and escalation paths
Ideally, you'll alsohave
What we look for
A self-starter,independent-thinker, curious and creative person with ambition and passion
What working at EYoffers
We offer a competitive remuneration package where you'll be rewarded for your individual and team performance. Our comprehensive Total Rewards package includes support for flexible working and career development, and with FlexEY you can select benefits that suit your needs, covering holidays, health and well-being, insurance, savings and a wide range of discounts, offers and promotions. Plus, we offer:
Support, coaching and feedbackfrom some of the most engaging colleagues around

Opportunities to develop newskills and progress your career

The freedom and flexibility tohandle your role in a way that's right for you
EY is committed to being an inclusive employer and we are happy to consider flexible working arrangements. We strive to achieve the right balance for our people, enabling us to deliver excellent client service whilst allowing you to build your career without sacrificing your personal priorities. While our client-facing professionals can be required to travel regularly, and at times be based at client sites, our flexible working arrangements can help you to achieve a lifestyle balance.
If you can confidentlydemonstrate that you meet the criteria above, please contact us as soon aspossible.
Build your legacy withus.
Apply now.