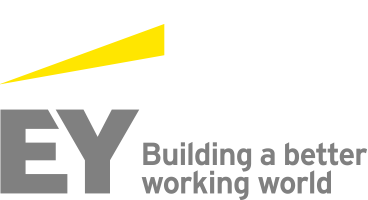 Job Information
EY

SAP Product Manager for TAX

in

Wrocław

,

Poland
SAP Product Manager for TAX
Core Business Services
Requisition # WRO00332
Post Date Sep 14, 2020
EY GDS (Global Delivery Services) means 40.000 specialists providing globally IT, HR, finance, project management and strategic business services to EY member firms. In addition we deliver support and solutions to clients from all over the world.
Finance Infrastructure is an internal EY Finance organization that is part of EY's Global Controllership. Finance Infrastructure helps support several key Finance Products including Mercury (which is EY's SAP centric platform supporting Customer to Cash processes). Finance Infrastructure is part of the Mercury Support Team (MST) which is an organization jointly owned by the business and IT.
The opportunity
SAP Product Managers play a key role in both driving and enhancing the benefit and value from the Mercury solution. Product Managers collaborate with the business to elicit requirements and translate them into viable technical and/or process solutions aligned with the overall organization strategy and road map. The Product Manager willfacilitate the tax product alignment and standardization and will support the development and validation of designated enhancements designed to enable ongoing product transformation, efficiency and the achievement of identified KPIs.
Your keyresponsibilities
The SAP Product Managers' scope of responsibility includes supporting their functional area to ensure the success of the technical and process solutions across a large global client base. In this capacity, they may direct team members toward a common solution, coordinate the activities with other functional and technical teams and work with the global clients to understand the necessary requirements for product and service improvement.
Overseesall aspects of the process and product or sub-product

Developsand delivers presentations to help clients understand their product'sfunctionality

Createsexecutive summaries to help clients understand the functional and financialimpacts of issues

Managesimpacts to other processes and products

Overseesproduct update and enhancement full lifecycle

Providestechnical solutions leveraging Onesource and/or SAP functionality to driveproper tax determination and reporting

Providesmajor incident oversight and communicates status to the business in a timelymanner

Understandsand assesses the financial impacts of incidents related to disrupted productprocesses – assisting the business work through complex errors andreconciliations

Conductsanalyses of lifecycle work performed by Product Management Team and IT toidentify design flaws and realize process efficiencies
Skills andattributes for success
In this role, the SAP Product Manager will have responsibility for the Tax functions . From a technology perspective, this role covers SAP integration with Thomson Reuters' Onesource and/or native SAP for indirect & withholding tax determination , as well as Onesource, SAP ECC, and SAP BW products for tax reporting. From an industry perspective, this role covers global tax policies and procedures in aprofessional services environment .
To qualify for therole you must have
Bachelor'sdegree in finance, business, computer science or a related discipline, orequivalent work experience

8+years of experience in a large business system environment, performing businessanalysis, business development, and/or project systems management with apreferred focus on SAP Tax module as well as third-party tax engine (Onesourcepreferred, or Vertex) integration with SAP, as well as SAP ECC FI (Tax, new GL,AP, AR, FA), SD, MM, VIM

Workingknowledge and experience with capabilities of Onesource Reporting as well asSAP ECC and BW reporting

Workingexpertise of indirect and withholding law, statutory filing and compliance, andaudit requirements across the EMEIA area

Abilityto rely upon and build a network of SMEs to assist in conducting research andvalidating business requirements

Solid communication skills, and prior experience working withkey business stakeholders/leadership

Projectmanagement training, practical application, business analysis, sales,marketing, business development or relationship management experience ispreferred
Ideally, you'llalso have
Directexperience with technical execution of indirect tax procedures and withholdingtax configuration for European, Middle Eastern, and South Asian countries

Directexperience in complex management activities, such as business development,application development/deployment

Directexperience in managing staff and budget

Fluencyin language(s) other than English used across the EMEIA area
What we look for
The Product Manager acts as an ambassador for the technical solution in their respective functional area(s) across Mercury. The Product Manager will provide expertise and guidance in relation to technology-enabled business products. They will own the integration of their Mercury designated specialty with other modules and will assist in managing initiatives, projects and third-party consultants working within their functional area.
What working at EYoffers
Reward statement plus an outline of the culture and environment in this part of the firm. If not covered elsewhere, this may include language about the interesting, varied and important work; the freedom and autonomy you'll have in the role; the feedback you will receive that you can learn from to achieve mastery at something; opportunities for personal growth and career advancement; or who and how you will be connected to others.
If youcan confidently demonstrate that you meet the criteria above, please contact usas soon as possible.
Join us in building a better working world.
Apply now.