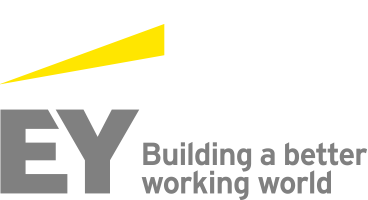 Job Information
EY

Senior Graphic Designer with French

in

Wrocław

,

Poland
Senior Graphic Designer with French
Core Business Services
Requisition # WRO0030J
Post Date Aug 06, 2020
EY Global Delivery Services means 40.000 specialists providing globally IT, HR, finance, project management and strategic business services to EY member firms. In addition we deliver support and solutions to clients from all over the world.
Global Delivery Services BMC (Brand, Marketing and Communications) Agency is a rapidly growing team and you may expect to see that reflected in your own career. Working with our regional clients you will take the responsibilities to create innovative designs and ideas. As you help clients with seamless service delivery, problem solving and creation of high quality deliverables, you will progress and grow professionally too.
The opportunity
We are looking for an experienced Graphic Designer with a high level of creativity, strong client focus and ability to turn clients' needs into digital masterpieces. If you have an eye for detail, enjoy working directly with clients and you're able to balance multiple priorities - this job is perfect for you.
Your key responsibilities
Working closely with various stakeholders tounderstand the overall messaging and come up with innovative design tosupport that messaging

Developing architecture and artwork for creationof new media presentations, graphics web design and on-screenpresentations and animations

Effectively utilizing styles, master pages andtemplates, ensuring consistency with visual guidelines across all producedmaterials

Advanced knowledge of troubleshooting technicalissues in graphic files for pre-press and in electronic files for web andon screen viewing

Understanding, implementing, and strictlyadhering to the quality standards and procedures established by EY,including creative standards and guidelines

Pursuing and sharing best practices within thedepartment and among staff

Creating timelines and cost estimates for clientapproval.
Skills and attributes for success
Ideally 5+ years of relevant experience

Strong English language skills and good Frenchlanguage level both speaking and writing is a must

A strong design portfolio with a variety ofcurrent, leading edge design work

Excellent technical skills in Adobe Photoshop,InDesign and Illustrator, as well as competencies in video editing (AfterEffects and/or Premiere)

Excellent PowerPoint skills, Word would be anadvantage

Ability to work independently, with attention todetail, a proactive approach to making the project succeed with absoluteintegrity

Excellent team working, communication andinterpersonal skills with the ability to communicate, persuade and advise

Ability to thrive in a fast paced and deadlinedriven environment

Strong communication skills. Able to clearly andconcisely communicate with colleagues at all levels
What we are looking for
High level of energy, enthusiasm, flexibility andassertiveness.

Attention to detail and ability to proactivelytake action in line with strategy and policy

Proactive mindset and initiative - a person whoworks well both independently and with the team

Project organization skills - ability to takecomplex tasks and break them down into manageable components to meetdeadlines and deliver to required level of quality

Desire to work across borders and with othercultures and languages

Great communication skills – ability to connectwith people at different levels within the organization
What working at EY offers
This role offers a great opportunity to improve your skills and take advantage of opportunities to work with experienced designers. If you would like to master your graphic skills, have confidence with professional client service and good teaming is important to you - don't hesitate and apply!
If you see this opportunity interesting, please don'thesitate to contact us.
Apply now to makeyour mark.