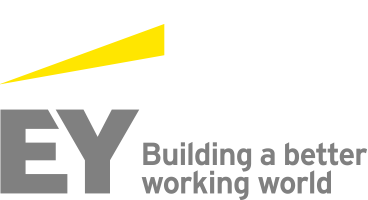 Job Information
EY
Senior Solution Architect

in

Wrocław

,

Poland
Senior Solution Architect
Core Business Services
Requisition # WRO00299
Post Date Jun 11, 2019
About EY GDS:
EY Global Delivery Services means 29.500 specialists providing globally IT, HR, finance, project management and strategic business services to EY member firms. In addition we deliver support and solutions to clients from all over the world.
EY Technology is a global organization that works with our internal clients, to provide IT support and solution to client teams, internal support functions and global projects and programs. Over the next few years, GDS Poland will increase the number of IT professionals in its center to develop and support EY's business and internal applications. These professionals include IT project managers, business analysts, software architects, infrastructure engineers.
The opportunity:
As a Solution Architect, you will be responsible for delivering solution designs and architectures for key global initiatives as part of a product team using COTS, MOTS and custom developed applications hosted in a variety of environments. Strongly contributes to thesuccessful implementation of these designs and architectures by managing expectations and risks, ensuring appropriate organizational structures, principles, tools and responsibilities are in place and in alignment with the boarder organization's strategy. Creates reliable solution plans in a cooperation with business and multi-disciplinary teams: costs estimation, delivery approaches. Acts as a bride between technical and business audiences, understanding problems and presenting various solutions options.
Essential Functions of the Job:
Provides architecture leadership & subject matter expertise to client engagements focusing on complex & innovative products and reusable assets

Prior to kicking off a project creates solution plans intended to support business investment decisions holding the appropriate balance between costs, risks and quality of the product

Creates innovative and practical designs in line with the business strategy and objectives and within the context of EY's technology environment.

Works closely with the business to focus on requirements and incorporating broader aspects such as overall product costs/revenue, data privacy & sovereignty, business continuity, information security, integration with other systems, etc.

Defines and implements reusable assets and standards.

Ensures relevant technical strategies, policies, standards and practices are applied correctly across Technology programs/projects and products.

Contributes to the development of architecture governance structures, methodologies and compliance activities

Works with vendors to assess vendor products, understand vendor's delivery models and assist in implementing them at EY.

Works across multiple projects with varied stakeholders as a: mediator, advisor, technical leader.

He/she has excellent interpersonal communication and organizational skills and cultivates lasting relationships.

Recognizes industry technology trends and emerging technologies, understands how they apply to EY and can drive their adoption into our organization. And evangelizes and encourages importance of technical quality, emerging technologies, sharing & experimentation across the org through mentoring, hackathons, communities etc.

He/She drives an ongoing communication plan to educate stakeholders on the purpose and benefits of solution architecture

He/She guides others in resolving complex issues in solution architecture and solves complex, escalated aspects of a project

He/She monitors the progress and the quality of the project and reviews and develops due diligence to confirm the developed solution complies with architectural design
Analytical and Decision-Making Responsibilities :
A Solution Architect:
Converts business and technical requirements into technology solutions

Considers the art of the possible, compares various architectural options based on feasibility and impact, and proposes actionable plans

Assesses and manage multiple technical challenges simultaneously

Ensures architectural deliverables meet schedules and estimates

Applies judgment when implementing application development/engineering methodologies, processes, and practices, to meet all project requirements; including product design, information security, code maintainability and reliability

Anticipates project issues and risks before they occur, and work with teammates to identify and implement solutions or mitigations with relevant stakeholders

Should possess good product instinct and excellent project management skills to push projects over the finish line with sound planning and persistent execution

Demonstrates strong analytical and technical problem-solving skills

Can analyze and operate at various levels of abstraction

Can balance what is strategically right with what is practically realistic by balancing the risk to the project, product or tothe firm.
Supervision Responsibilities:
The role is primarily an individual contributor in a Solution Architecture team. A Solution Architect leads a diverse group of project stakeholders and members to a successful delivery, providers coaching and mentors junior members of the team. Delegates when appropriate, leads by an example. Receives general direction from the Solution Architecture Leadership Team and cooperates with both stakeholders and all members of the team: POs, PMs, engineers, analysts. May raport cross-borderly.
Knowledge and Skills Requirements:
A Senior Solution Architect has an advanced understanding of solution architecture.

Can communicate solutions, ideas, suggestions to a variety of (business) stakeholders effectively and comprehensibly

Possesses strategic business acumen and understanding of organizational strategy

Deep understanding of Application, Infrastructure and security architecture and non-functional aspects like Performance, Scalability, Reliability, Availability,… all the so-called "capabilities" of a system

Understanding of latest cloud computing and data technologies, business drivers, emerging computing trends, and deployment options.

Expert in defining, designing and developing distributed and scalable products and services, including reusable domain-specific microservices on multi-platform /hybrid clouds (such as Microsoft Azure, AWS, Google Cloud Rackspace, VMware, or OpenStack)

Able to navigate the EY organization to facilitate work beyond the immediate technical team

Experience with Agile & DevSecOps methodologies;

Excellent project management, collaboration, interpersonal and communication skills

Broad understanding of EY Technology, including service offerings, technical standards and policies, technical and business strategies as well as organizational structure

Strong collaborator – willingness to share ideas, documentation and leading practices
Required qualifications:
Bachelor's Degree or equivalent in CS, CE, CIS, IS, MIS, IT or engineering discipline

Minimum of 10 years overall IT industry experience

Minimum of 3 years in a solution or technical architect role using service and hosting solutions such as private/public cloud IaaS, PaaS and SaaS platforms

Experience in architecting and designing technical solutions for Microsoft-centric solutions based on industry standards using (Azure) IaaS, PaaS and SaaS capabilities.

Possesses deep knowledge on solution architecture spanning across all aspects of each system and how it can be applied in a business context

Experience with any claims-based authentication (SAML/OAuth/OIDC), MFA, JIT, and/or RBAC / Ping etc.

Knowledge of cloud security controls including tenant isolation, encryption at rest, encryption in transit, key management, vulnerability assessments, application firewalls, SIEM, etc.

Experience with mission critical technology components with DR capabilities

Experience with multi-geography, multi-tier service design and management

Extensive experience in financial management, solution plan development and product cost estimation

Solid business acumen, management and marketing communication skills

Significant experience in presenting ideas, products, concept papers to varied audiences.

Experience coaching and mentoring others

Proven experience in delivering effective solution architecture strategies
Other Requirements:
As this is a role with global focus and responsibilities, you may be required to work outside of the normal working hours in your time zone to partner with other IT Services staff globally.

This role may also include travel, both domestic and international.
Desired Qualifications:
Configuration management and automation tools such as Azure DevOps, Ansible, Puppet, Chef, Salt, etc.

Software development full lifecycle methodologies, patterns, frameworks, libraries and tools

One or more programming and scripting languages such as JavaScript, PowerShell, Bash, SQL, .NET, Java, Python, PHP, Ruby, PERL, C++, etc.

Relational, graph and/or unstructured data technologies such as SQL Server, Azure SQL, Cosmos, Azure Data Lake, HD Insights, Hadoop, Neo4j etc.

Data movement and transformation technologies such as Alteryx etc.

Visualization tools such as Power BI or Tableau

Analytics tools including Azure Stream Analytics, SQL Analytics, Data Lake Analytics.

AI and Machine Learning tools such as Azure ML etc.

Delivery using common methodologies especially SAFe Agile but also Waterfall, Iterative etc.Certifications e.g . Microsoft, TOGAF, AWS Cloud Certified, Pivotal, CISSIP, Zachman, ITIL, Cisco, (ISC) 2 , CEH, SAFe, PMI, and SAP etc.

Extensive experience in project management

Experience in architecting mobile applications that are either independent applications or supplementary addons (to intranet or extranet)
Who we look for
We love working with people who are passionate about their job and have amazing skills in their area a think that: you're an expert in the field with highly developed business and interpersonal skills, you're always ready to face new professional challenges, you're a person with a great sense of humor and you're open to cross-border experiences; it's a role for you.
What working at EY GDS offers
In EY GDS you can count on stable employment and upgrading your career. You will meet people and gain important knowledge and insights that will stay with you throughout your professional life.
If you feel that the role suits your personal goals and career path, please send us your current resume.
Join us in building a better working world. Apply now.