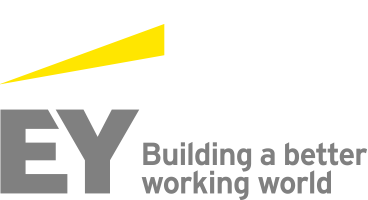 Job Information
EY

Vendor Consultant

in

Wrocław

,

Poland
Vendor Consultant
Core Business Services
Requisition # WRO002MX
Post Date Jan 13, 2020
EY Global Delivery Services means 34.000 specialists providing globally IT, HR, finance, project management and strategic business services to EY member firms. In addition we deliver support and solutions to clients from all over the world..
The opportunity:
In this exciting role you will provide vendor management support to internal EY customers as well as all applicable vendors. You will also align with customers, stakeholders and other support teams to ensure world class support for the regions you are responsible for. The main goal is to ensure positive customer experiences to those who are contacting Remote Services with technology challenges. Currently success is measured through contractual key performance indicators. While these contractual KPIs are the foundation of expectations it is also the expectation that through the collaboration between all involved that different views of performance be applied to drive continual service improvement.
If the above excites and you are:
Customer experience obsessed and an advocate for the customer using a deep understanding of what impacts their experiences today

A facilitator service delivery that loves to go to the deepest level of detail in order to deliver a solution that doesn't settle for anything other than the best customer experience.

A challenger of what is known to be true and having a strong bias towards action that accomplishes great things.

Energized by engagement with peers, vendors and stakeholders on a daily basis and solving problems both big and small

A trusted partner with peers, vendors and stakeholders through frequent connects, intense listening, defining with them the opportunities that they as a team are identifying and delivering measurable outputs that truly meet their needs.

Passionate about customer needs and want to be part of a team that exists because of those needs.

Humility to recognize that no problem is too small and to solve big problems we need to fail fast and learn. In this organization we value doing the right thing over being right.
Then we need you!! And we look forward to the opportunity to talk to you and get to know you better. And we hope that this could be the start of a mutually beneficial opportunity.
Your key responsibilities:
You will spend most of your time engaging with stakeholders to identify opportunities to continually enhance the customer experience specific to remote provided support.
Responsibilities:
Add daily value to the operationalactivities of the Remote Services Service Delivery team in support and vendorsupport activities worldwide to drive operational and financial performance tocontractually agreed targets to enable Customer Service and Support ExperienceTransformation to achieve strategic operational performance and financialobjectives.

Manages planning activities of the RSSD team and guides peers and othersin the appropriate capture and utilization of metrics, analytics and benchmarkreporting aligned to vendor activities to analyze and drive their performanceimprovements against Service Level Agreements (SLA's), Key PerformanceIndicators (KPI's), Transformation Index and Return on Investment (ROI) amongother indicators.

Manages support and vendor participation and engagement with the CSSXTproject teams on planning and change readiness activities such as knowledge andtraining for Information Technology (IT) and other operational and serviceimprovements to maintain vendor performance and operational readiness. Supports the proper identification ofpotential operational issues and preventative measures to avoid any negativeimpacts to the production environment and additionally supports the developmentof a formal contingency plan and procedures in the event an IT change needs tobe removed and rolled back from production

Supports support and vendor risk management activities including thetesting and maintenance of support and vendor Business Continuity andResiliency Plans (BCP/BCRP) to minimize potential business disruption andmaintain RSSD operational support under adverse conditions such as aninterruption to service caused by a natural or man-made disaster. Outage Management responsibilities also sitin this role to ensure that appropriate information, priority and actions isbeing taken to mitigate all outages that drives contacts to the Service Desk.

Provides proper execution of RSSD vendor performance improvement activitiesbased on Project Management Institute (PMI) project management competenciesrequired, specifically experience in leading and directing projects as well Information Technology Infrastructure Library (ITIL) standards and Organizational processesfor IT Service Management (e.g. ITIL's Incident and Problem Identification andChange Control processes) which identifies variances or situations that couldimpact data security and integrity within IT services.
Skillsand attributes for success:
We are interested in people, who bring in experience with becoming a trusted partner whose brand is to deliver measurable results that are in context and mutually beneficial between the business, customers and partners.
To qualify for the role you must have:
Fluent in English and Russianlanguages

5+ years of experience in a servicedesk operations environment where the major focus was on continual serviceimprovement and customer experience through that service

Have proven and demonstrableexperiences in the key responsibilities above

Ability to maintain solidinterpersonal skills to engage as a thought leader with peers, partners,stakeholders and all of IT against the key responsibilities above.
Whatworking at EY offers:
The Customer Service & Support Experience Transformation Organization offers a highly collaborative environment that recognizes measurable outputs that benefit customers as the gold standard to obtain. Our operate model is one that aligns focus to teams strengths, allowing all teams involved to focus on what they do best. Outside of delivering to the Global Strategy, how team members obtain results is driven through their own interdependency.
Ifyou can confidently demonstrate that you meet the criteria above, pleasecontact us as soon as possible.
Makeyour mark
Applynow