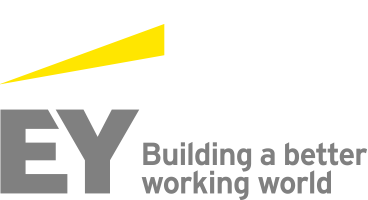 Job Information
EY

Assurance - External Audit - Staff / Senior Accountant - Wuhan

in

Wuhan

,

China
Assurance - External Audit - Staff / Senior Accountant - Wuhan
Assurance
Requisition # WUH0002D
Post Date Oct 28, 2020
Our Assurance group is one of the most trusted, respected and influential organizations in the industry. As part of our teams, you will provide peace of mind to clients by using your skills and experience to give companies, investors and regulators confidence in the validity of financial statements and business-critical information or processes. Groups (or, as we call them, sub-service lines) within Assurance include External Audit, Climate Change and Sustainability Services, Financial Accounting Advisory Services and Fraud Investigation & Dispute Services.
Responsibilities
• Develop/maintain strong working relationships with key business decision makers throughout the year to communicate value and inform them of the firm's scope of services
• Provide guidance/expertise and participate in the performance of audit procedures, especially focusing on complex and/or specialized issues
• Collaborate to plan objectives and determine an audit strategy that appropriately addresses risk. Establish the expectations of the value to be delivered. Successfully monitor the engagement team against the budget, and alter if necessary
• Understand the client's industry and recognize key performance drivers, business trends, and emerging technical and industry developments. Stay informed of general business/economic developments and their impact to the client
• Generate new business opportunities by developing ideas and solutions. Achieve growth by understanding EY and its service lines and actively assessing/presenting ways to apply knowledge and services. Develop long-term relationships and networks both internally and externally
Skills and attributes for success
• Excellent project management skills
• Advanced written and verbal communication skills
• A dedication to teamwork and leadership
• Integrity within a professional environment
• Excellent command of spoken and written English and Mandarin
• Travelling within PRC is required
Requirements:
• An undergraduate or graduate degree in accounting and/or other appropriate academic major, as well as CPA certification
• Approximately 3-5 years of experience as an auditor for a public accounting firm, or particular business/industry experience to meet special needs
• Pass 2 papers of CICPA
Ideally, you'll also have
• Holder of CICPA is a definite advantage
• ACCA, AICPA, CPAA certification desired
• High or top performers in international accounting firms
• Computer / Data analytical skills will be a plus:
o Visualizing/presenting data for stakeholders using: Tableau, Power BI, etc.
o Knowledge in statistical computer languages (R, Python, SAS, SQL, etc.) in analysing large volume of data sets
What we look for
• Self-starter with proactive attitude to work
• Strong multiple task ability
• Very good communication skills, can maintain good relationship with both clients and team members